New Price! I need This Gone Guys!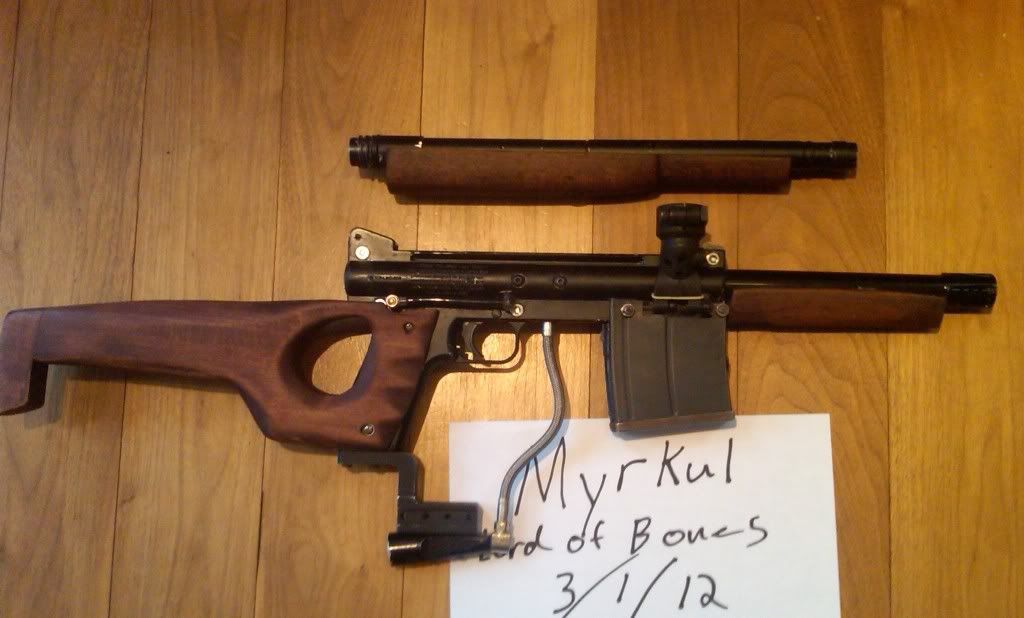 This was my first gun, It has been heavily used and heavily modified. The valve was replaced with a brand new one from Tippmann last fall, and it has been used once since then. The powder coating is wearing off in several places, and it has clearly been used heavily, but it is still in great shape other than cosmetic defects. It is currently tuned to shoot very fast, I'm not sure of the exact cycling speed, but it consistently out shoots cyclone hoppers so my guess in somewhere in excess of 15 bps.
Marker: Tippmann 98 Custom
Condition: 7/10
Color: Black
Upgrades: polished internals, response trigger, larger upgraded hoses for the response trigger, ported feed neck, mad man drive spring, drop forward, cosmetically modified apex ready BT 16in barrel, cosmetically modified stock barrel, obvious cosmetic mods, Most screws have been replaced with stainless steel phillips heads for easier disassembly. Known Problems: none
Asking Price: $140
Very Flexible on Price, make me an offer!
Shipping Options: buyer pays shipping
Trades of interest: SP1/G1
Location of item: Michigan
What is Included: Marker and both barrels.
GUN IS SOLD!