I am selling my woods ball equipment (upgrading to a speedball gun)
$400.00 OBO. Pm me if interested.
This is a package deal. Items included are:
BT-4 Assault with electronic trigger
this gun has been upgraded with an electronic trigger capable of automatic fire, a BT magazine expansion chamber, New springs and O rings,
Also on this gun is a replica (working) Trijcon Acog scope 4x32 non illuminated. Water and impact resistant.
Brand new barrel equipped with a 1913 machine gun shroud, fully customizable. Collapsible stock. Folding front grip.
Rap4 LE model X50. Has the real weight and blow back of a real Sig Sauer p226. Magazine fed. Runs off Co2 cartridges. 1 rap4 leg holster
Included is one magazine, approx. 30-40 .43 cal paintballs. Foam hard case.
Not included in the pictures is a 3 point sling and an electronic hopper. Im not sure what the exact name is. i can send some pictures if need be.
All items are in great working order, some cosmetic damage is expected, but the guns shoot great. i painted the gun myself. i can take it off if preferred
i am willing to trade in for a speedball gun if interested. serious inquires only please. pm me. paypal preferred. money order will do. you will send the cash first. any questions let me know.
thanks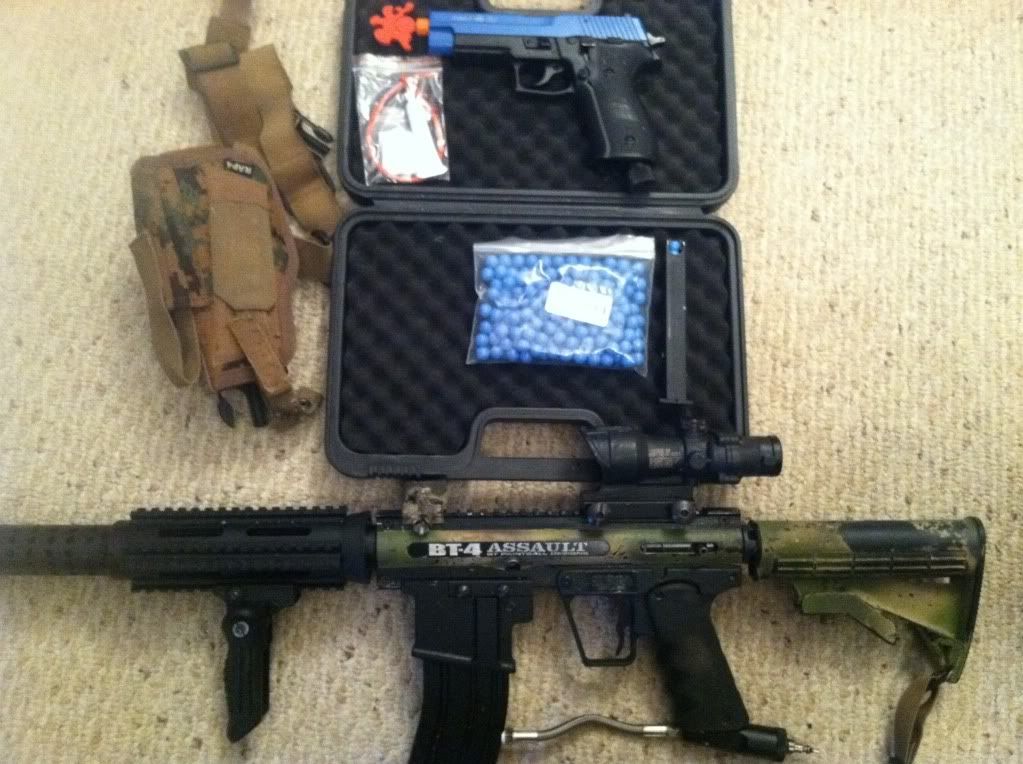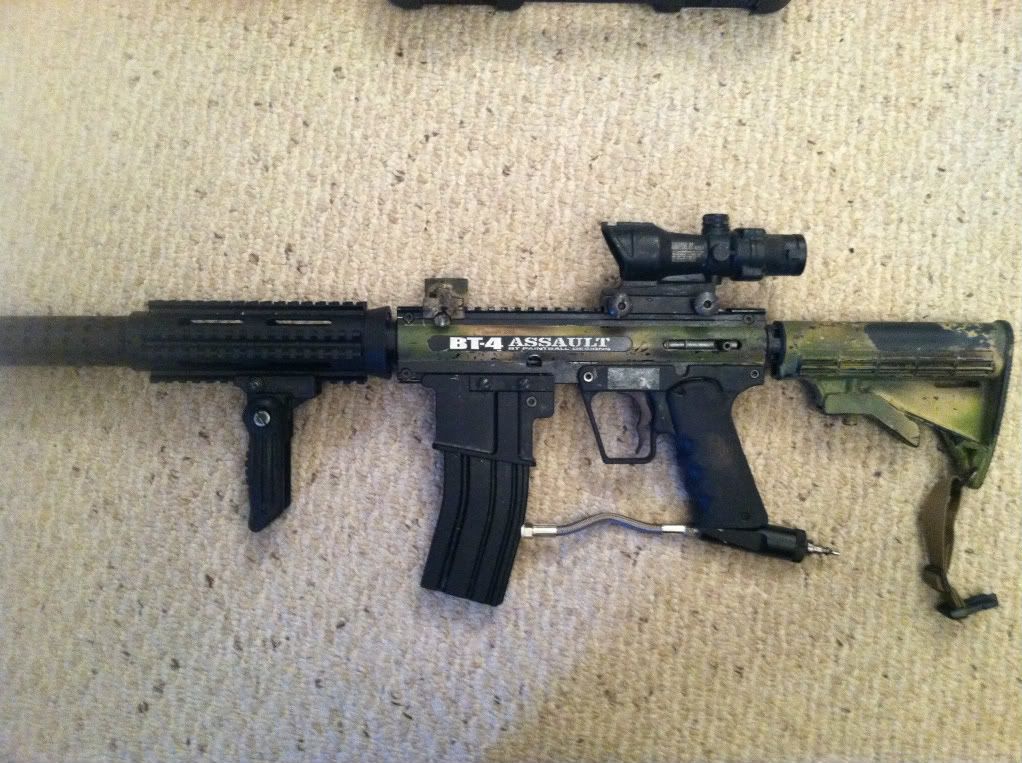 see more at
http://s1079.photobucket.com/albums/w513/mlphilbeck/