Help me find a new Barrel!
---
Posted in pump paintball talk, but I'd figure I'd spread the love
.
My first Phantom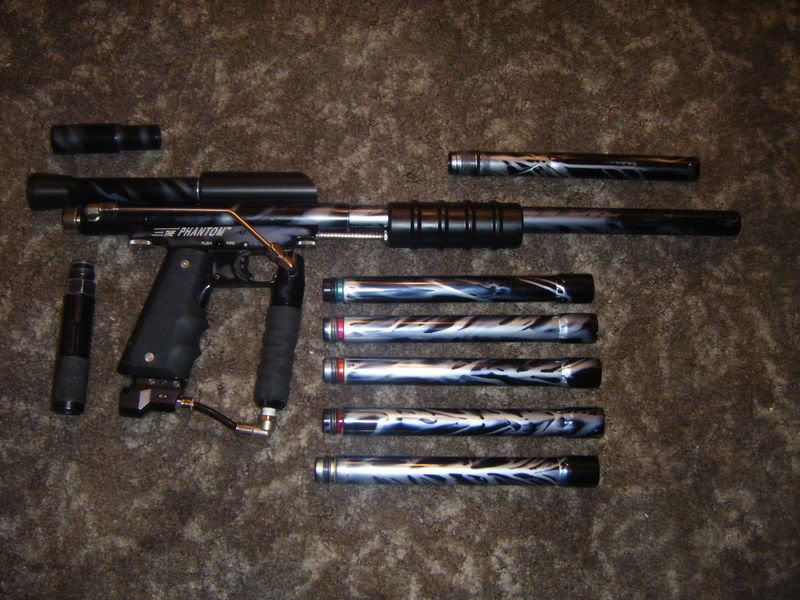 Sexy right? Worked out a great deal with Stanchy over @
Super_Stanchy Customs
for this little baby- The Super Sleeper!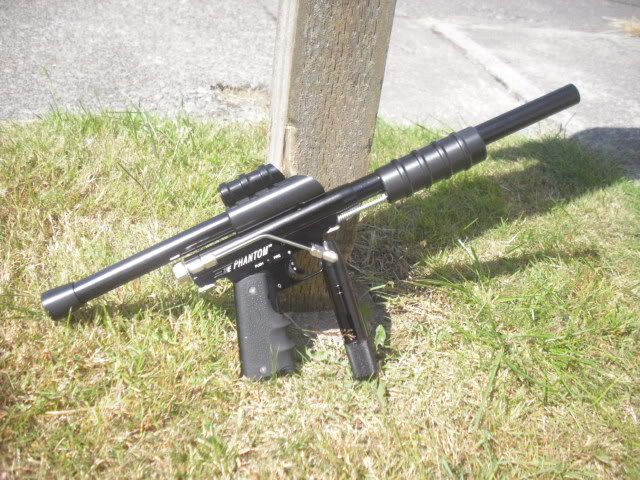 -Freak bored barrel
-Ego Detent
-Tri Fluted Hammer
-Bobbed (shortened) and Gauged Valve
-CCI Ghost Ring sight
Everything a guy could need right? Well, long story short I shoot a 14" better than an 11". Preferably one with an easy to see tip(ie not black). So here I am, looking for a little helping hand in the replacement barrel department. Thoughts?
__________________
CCI PHANTOM PRAYER: Our Phather, who art in Oregon, hallowed be thy name. The game shall be won, by your perfect gun in the woods as it is indoors. Give us this day our Nelson valvetrains, and forgive us our autotriggering, as we forgive those who autotrigger against us. And lead us not into semiautos, but deliver us from electros. For thine is the 12 gram, the 10 round tube, and the pump action, for ever and ever. Amen.