HDS March 17th - St. Patty's Day Paintball Massacre***Video***
---
The Operators present "A Paintball Short Film" to promote our HDS game "St. Patty's Day Paintball Massacre" coming up on March 17th in Bend, OR!
http://www.youtube.com/watch?v=kmego...ature=youtu.be
http://vimeo.com/37318833
Intel on game details will follow in the coming weeks.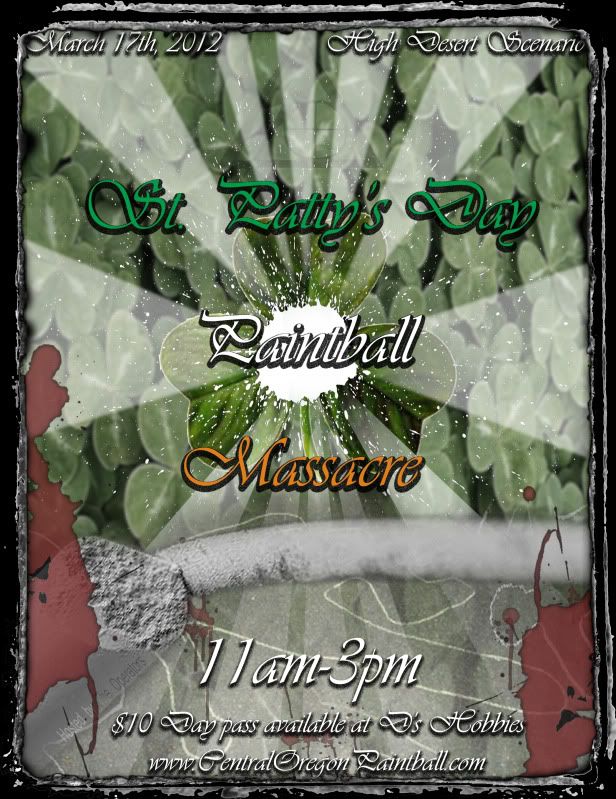 Hoo-Op!
__________________
SilentWarrior
The Operators
That camera guy

"Bravery is not fearlessness; it's the ability to get off your *** and charge even when your mouth is dry, your gut is tight, and your brain is screaming Stay down! -Hoo-Op!"