This is in my used, upgraded PMR 10, I know its not stock, it kidna looks like a stock DM board, but it doesn't have any markings on it than ANY stock dye/proto boards have.
Has multi color LED in the bottom and top of it, and the board is black, not green or blue like other boards that look similar.
It looks like it has a place for wired eyes right under the ribbon eyes.
THANKS!
[IMG]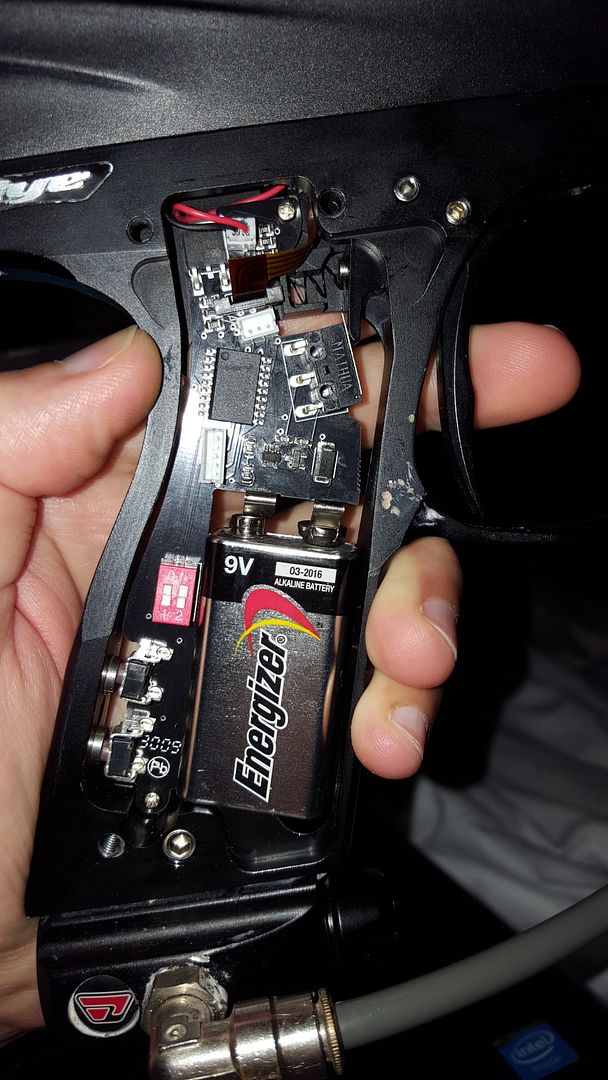 [/IMG]