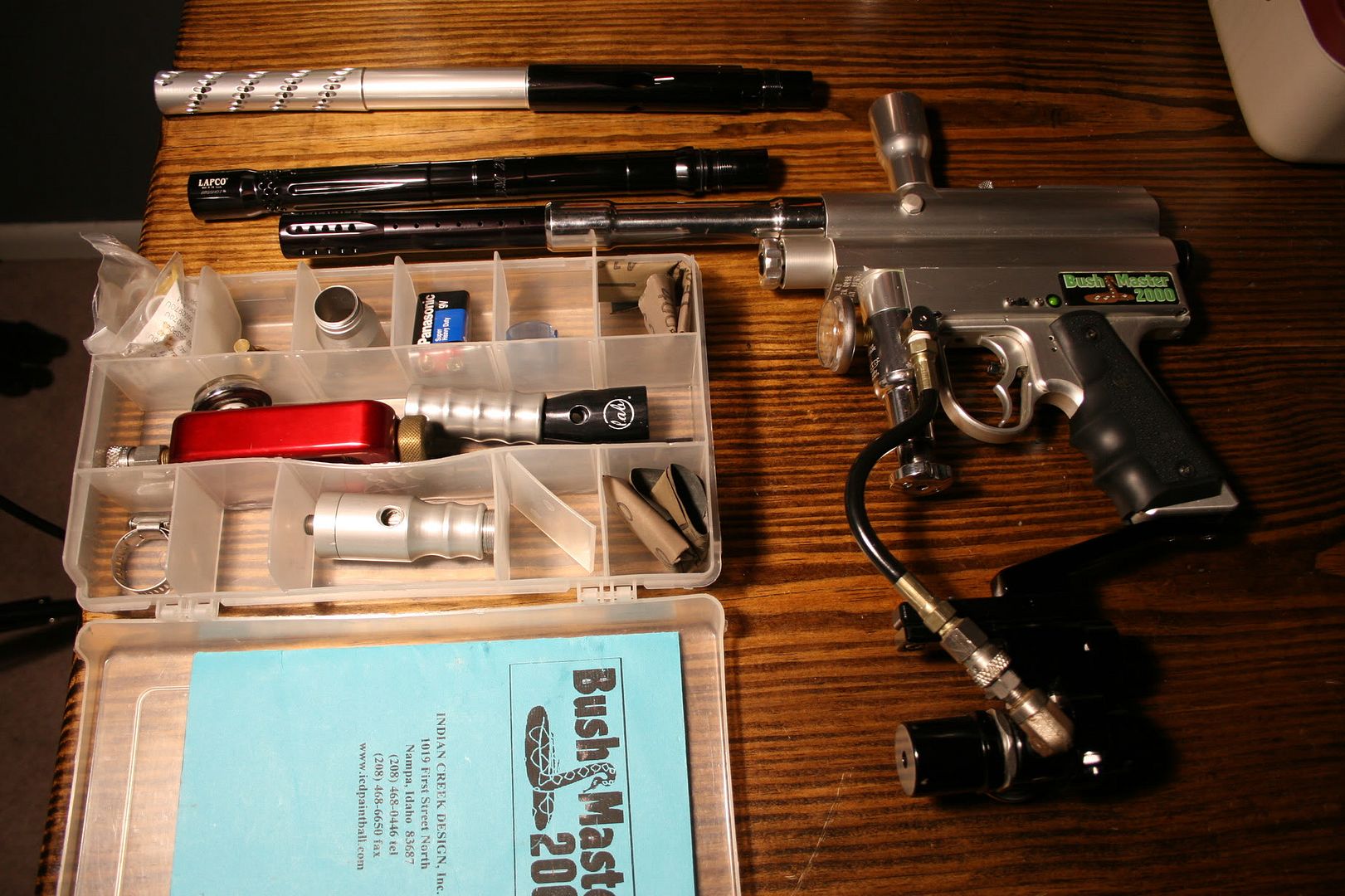 ICD Bushmaster 2000 with manual
Include Planet Eclipse installed LPR and bolt
ANS reg,
Old style Max Flow reg and drop.
Lapco Bigshot
Original Stainless Boomstick
Freak front and back (no insert)
Plus all the other little goodies you see in the box.
The gun still works with no problems. You can see that it is turned on in the pics.
I am selling this for my brother who hasnt played for years. (many years)
125 shipped for everything.