Trades will go by feedback. If you are buying then you pay, I ship.
Shipping and fees are extra.
Up for sale today I have a gloss black right-feed cocker with a silver splash that has been converted to a pump. Price is $275 OBO. Mostly likely will not be interested in trades but I may have gear and cash to add if something catches my eye.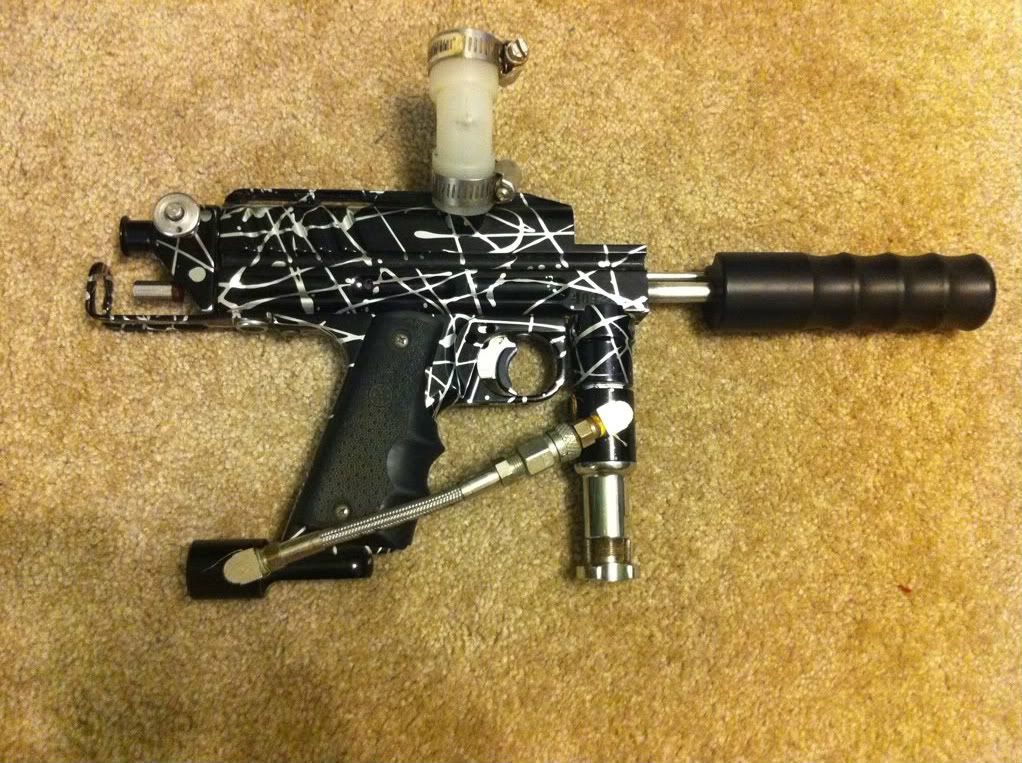 Marker will also include stock barrel which I will add pictures of later.
I don't know a whole lot about it other than the serial # is 40428 and it has an ans GX-2 reg though from what I've been told the reg is aftermarket. The marker has a leak down the barrel and is missing the detent. It will be sold as is; other than that, it is in very good condition with only a few minor scratches on the vert. ASA and a couple of very small ones on the body.