Airasia Waived Charges For Excess Luggage For Wca 2011 Participants!!!
---
GOOD NEWS TO ALL PAINTBALL WORLD CUP ASIA 2011 PAINTBALLERS!!!

WAIVED CHARGES FOR EXCESS LUGGAGE ON AIRASIA!!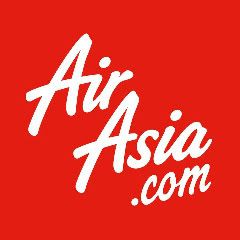 The WCA 2011 Organising Committee is pleased to announce that AirAsia
will waive charges for excess luggage to all WCA 2011 participants!

This is BIG NEWS and A HUGE STEP for our humble sport of PAINTBALL.

Please do share this great news with the paintball community!


STEP-BY-STEP GUIDE:

Please email to registration@palseries.org the following details to qualify for this SPECIAL PROMO. - BROUGHT TO YOU BY AIRASIA!!

Step1. Email Subject: WCA 2011 - AIRASIA FOC EXCESS LUGGAGE.
Step2. Booking Number: "X416QY" (Example).
Step3. Passenger names
Step4. Team Name


It will be submitted to AirAsia. Please email to us ASAP (more details will be provided in our email reply).

Thank you and we look forward to see you soon!

DREAM COME TRUE FOR PAINTBALLERS!!

SPECIAL THANKS TO AIRASIA AND TAN SRI TONY FERNANDES (GROUP CEO OF AIRASIA BHD)
FOR THE MAGNIFICENT SUPPORT TOWARDS THE SPORT OF PAINTBALL!!

Paintballers on Twitter,
as a paintballer, please feel free to extend our thanks and gratitude
to Tony Fernandes and AirAsia for supporting our humble sport of paintball
by tweeting him at his active twitter account below. It is highly appreciated.TQ:
https://twitter.com/#!/tonyfernandes (tonyfernandes)


Tony Fernandes announces his participation in The Paintball World Cup Asia 2011 - Langkawi
http://www.youtube.com/watch?v=q8kHrDAiuek (short version)
ttp://vimeo.com/palseries/tonyfernandes (long version)

AirAsia - Asia's largest low-fare, no-frills airline and a pioneer of low-cost travel in Asia.
AirAsia group operates scheduled domestic and international flights to over 400 destinations spanning 25 countries.
http://www.airasia.com

The Paintball World Cup Asia 2011 - The Final Leg of PALS 2011
10-14 November 2011
Mahsuri Hall (MIEC - Mahsuri International Exhibition Centre)
Langkawi - Kedah - Malaysia

http://www.paintballworldcupasia.com
(36 days till WCA 2011 - as of 3rd Oct. 2011)