Like the title says, I have an AT-85 package that I'd like to sell or trade.
Included is:
AT-85 marker upgraded w/ CCM frame and hogue grips.
Three magazines (two with mylar)
4 forward loaders
Velocity tool
2 spare guide plates.
ATS Oil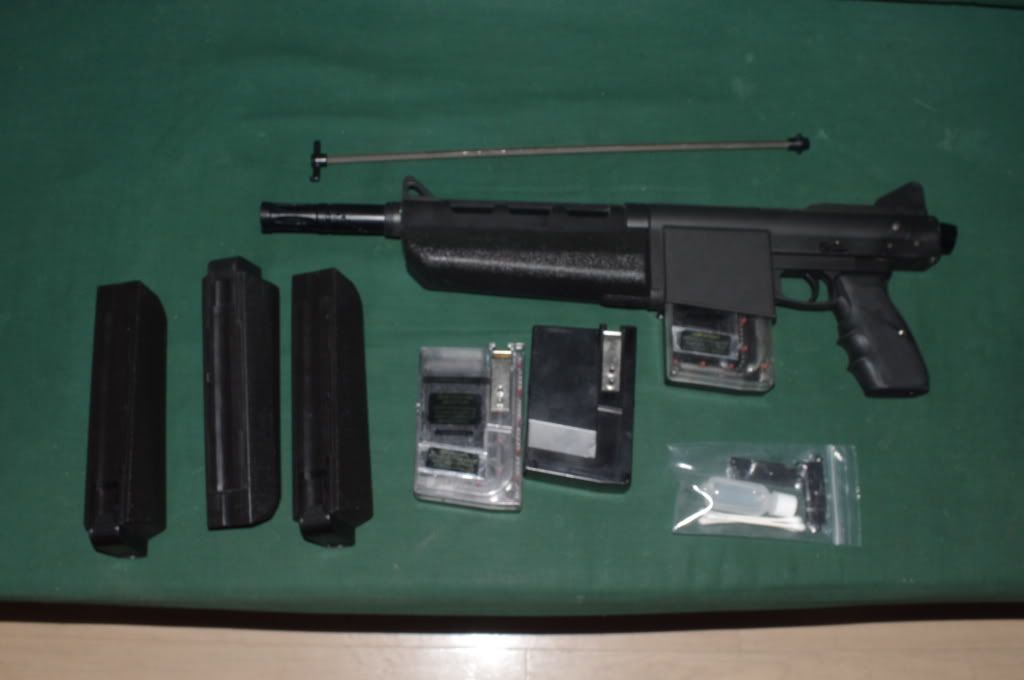 Shoots fine, I just am realizing more and more that I don't like the feel it... :bang:
Asking 375 cash.
Offer up trades.
Trades of particular interest as stated are 2-4-1 low end EPs. Straight trade for mid end EPs or newer low end EPs or work out me or you adding, as I have a little wiggle room to play with. I also like pumps and anything oldschool. NO TIPPMANNS!!! (unless its a Phenom)