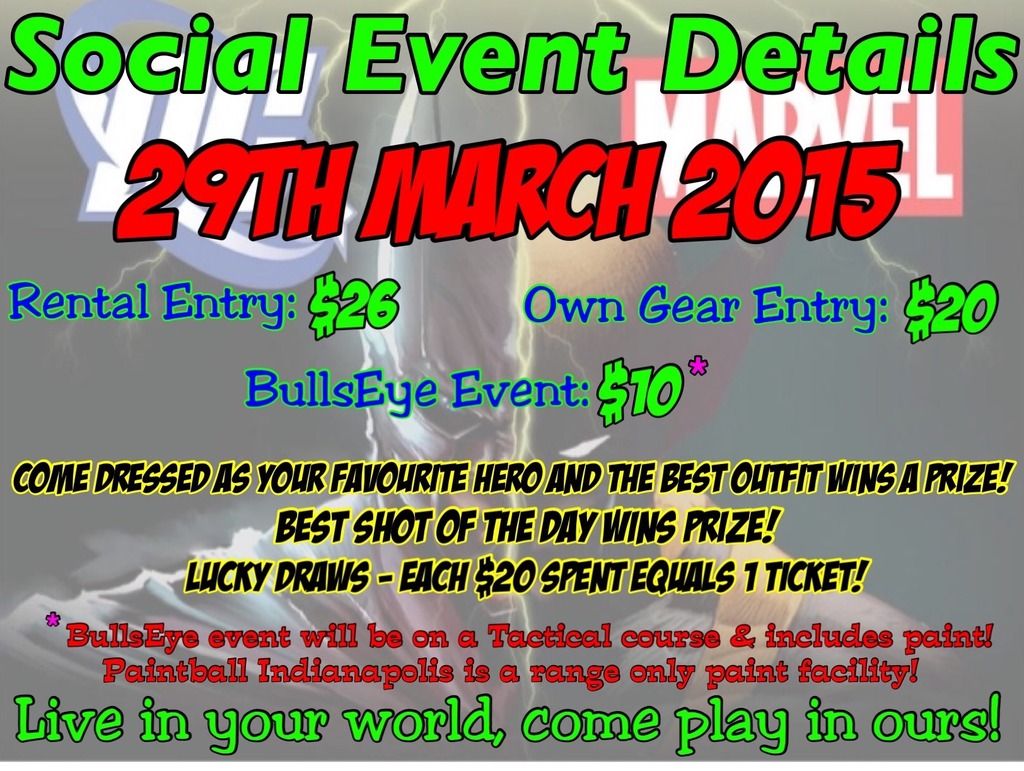 Entry: Rental $26 (entry, basic gun, goggles, ammo pack, air, hopper)
Own gear $20 (entry, air)
Tactical Shoot Out $10 (this includes guns and paint)
All prices include air fills for entire day
This is a Social event so EVERYBODY is welcome!
REMEMBER best dressed player wins prize
There will be lucky draws and prizes
We will have a fun tactical shooting target range. Prizes for over and under 16.
Our Pro Shop Light will be fully stocked.
Time we open 11am- Games start from 12pm.
Address: 3291 State Road 67
Martinsville
Indiana
46151
Phone: 317-247-0410
Web:
www.paintballindianapolis.com
Facebook: Paintball Indiana
LIVE IN YOUR WORLD, COME PLAY IN OURS!