Come out for Open Play this Sunday, February 22nd and get a second day of paintball free! Everyone who comes out for Open Play will get put on our for free admission list to come back for another Open Play day. Thatís 2 days of paintball for the price of one! Donít miss this awesome 2 for 1 deal, Sunday February 22nd!
*Must be a paid Open Player February 22nd 2015. Cannot be transferred to any other player. Bonus free admission must be used by March 31st, 2015. Does not include rental equipment.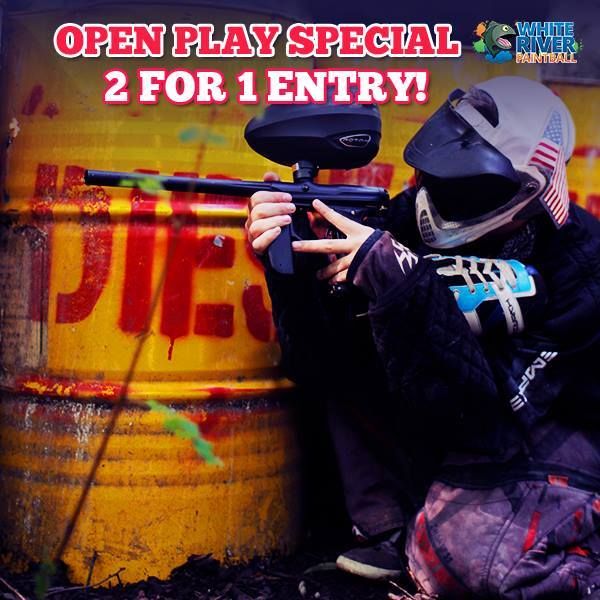 __________________
White River Paintball Field
is over 100 acres of urban, woodsball and scenario paintball, located in the Indianapolis, Indiana metro area. WRP also features an on-site pro-shop, 10 acre camping area, epic scenario events and over a dozen playing fields including multiple aircraft, two-story towers, multi-acre city, forts, military vehicles, jungle huts, deep woods and more!
Upcoming Scenario Event Schedule:

* Blood Diamond - March 20th, 21st & 22nd, 2015 *
* Beaches of Normandy - July 17th, 18th & 19th, 2015 *
* Paintopoly - November 13th, 14th & 15th 2015 *

Join us on Facebook