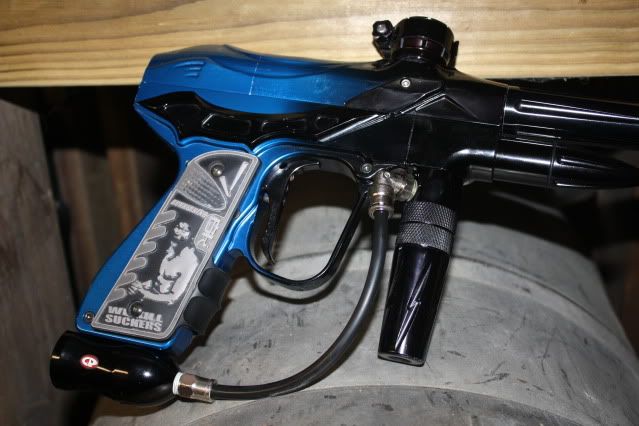 SOLD
This has a stock board with a code on it similar to PSP3, fires semi until you hit a higher rate of fire, then does 3 shot bursts. It is not an adjustable board. I will try it this weekend to verify.
There are some minor scratches on the main body where it meets the rear block, along the edges.
I'll be happy to look at offers.