Selling these things since I'm leaving paintball: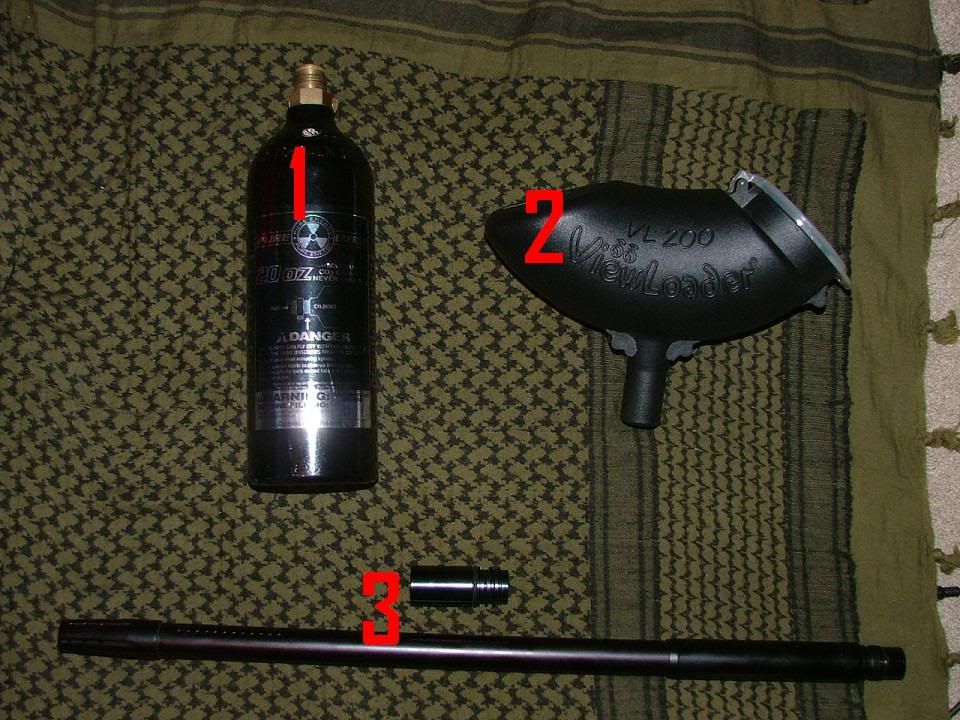 1.) Pure Energy 20 oz. Co2 tank, great condition, no leaks, unfilled. Asking $10 + ship.
2.) SOLD
3.) Tippmann A5 (also will fit some other brands) 3-piece 21" "sniper" barrel. Unknown brand, I paid $40-ish new for it, has straight "rifling" on the inside. Including adapter to fit Tippmann 98s and the like. Asking $10 + shipping.