1. If you're adding money, please specify how much you're adding. Don't expect me to ask you how much to add.
2. Please post here before PMing me or you will be ignored.
3. Cash offer gets first priority.
4. You will ship first no matter what.
5. No flaming, Don't clutter my thread.
6. If you are offering a trade, you must post pics and specs.
7. If your gun is beat up, don't offer.
8. Please be mature when you're posting and try to write in an intelligent manner.
9. Payment method is Paypal with confirmed address.
10. I use priority mail. insurance is extra at your cost.
11. Free ups are appreciated.
Jerseys
Philly
American
$60 per jersey or like $100 for both. Both XL's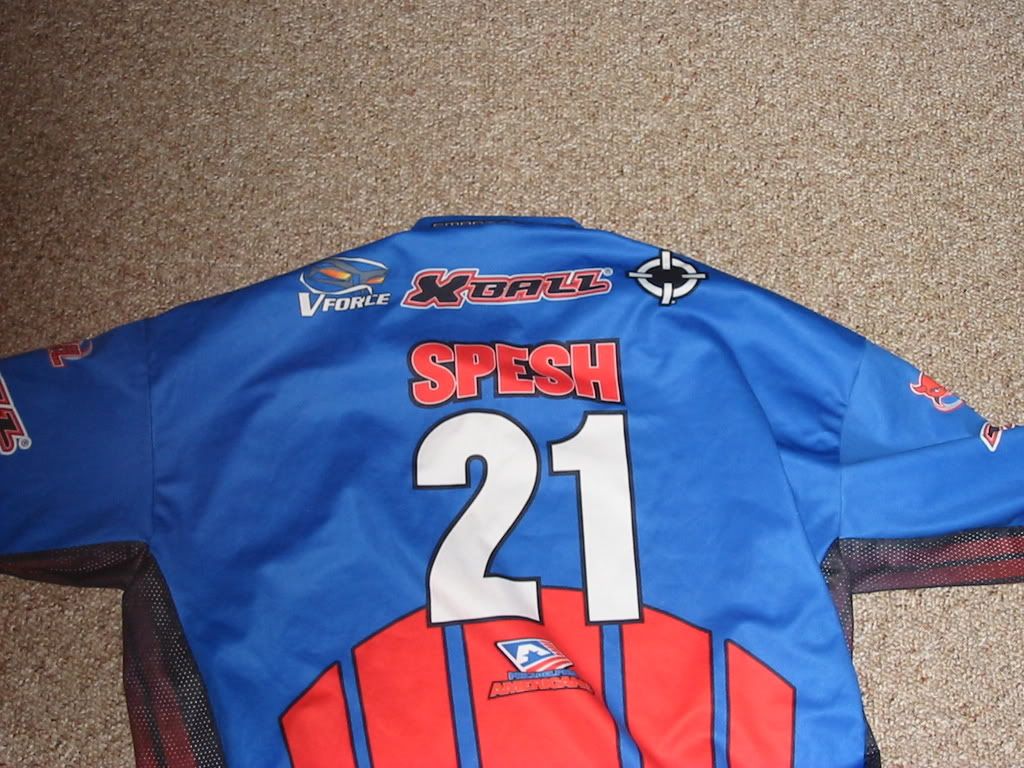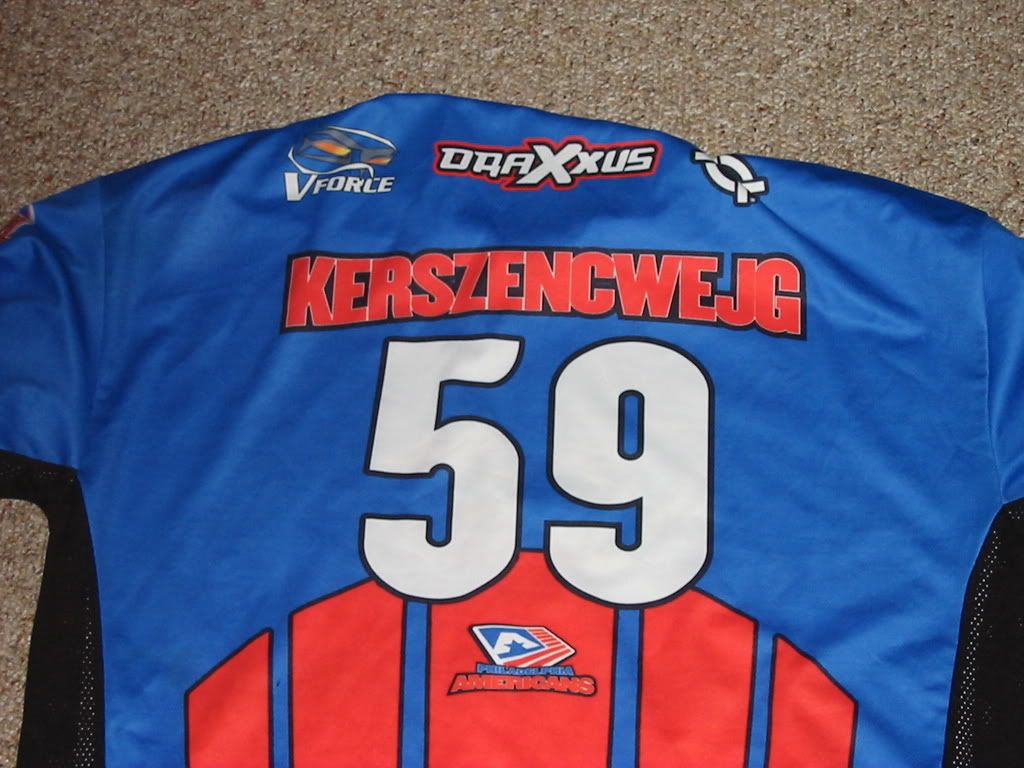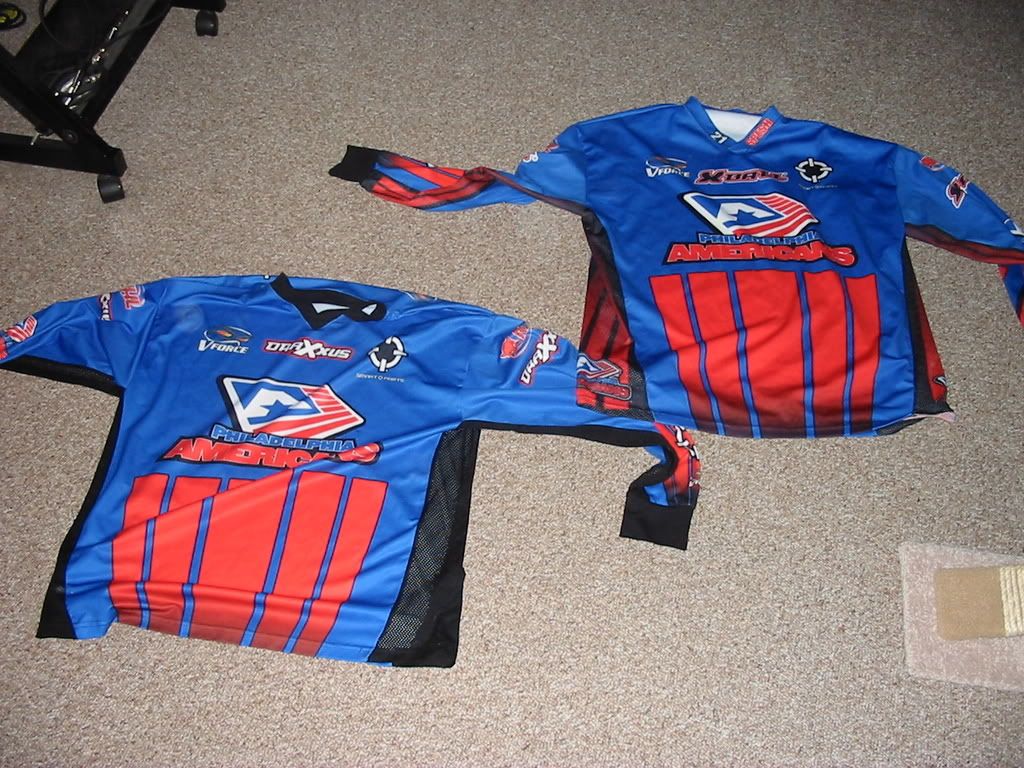 Have a autographed Dyansty Brain Cole jersey in 2xl and in perfect condition
(Pics coming soon) Price offer
Hoppers
Clear Halo $50
Pants $50 for the pants
08 Proto Grey and Black 2xl no rips,tears,stains
Proto Mask
Price= Offer
Items not listed but will be posted soon
Smartparts pack 4+3
Titanium Shocker back
14' Cobalt Ul tip
Auto Graphed Brian Cole Jersey
and more!!!!!!