RULES:
1. You ship first.
2. No Low Balls.
3. YOU SHIP FIRST
ONLY INTERESTED in mask trades. So no, I don't want your zune/xbox dealz.
I recently got a pair of fresh profilers. They are blue and come with blue tinted lense. The lense are used, but are still useable. The mask is in excellent condish and comes with a mask bag. Definitely a must have for anyone with blue gear
If you're offering cash, pm me an offer.
CLICK FOR LARGER PICTURES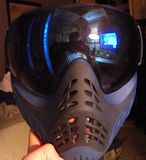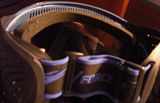 Action Shot: