I never thought I would say this but I am quitting the awesome sport of paintball. Its been a great but I need some money to sport my other hobbies. But my loss is your gain.
I'll take Pay Pal and Money Orders No Trades Unless
HIGHLY
In My Favor.
My Feedback Is Pretty Good So Your Are Shipping First No Matter What.
All Prices Are Or Best Offer. Soooo Offer.
Mask:
Rising Sun Flex
Up's:Rising Sun Strap, Smoke Lens, HB White Frames, Red Bottoms, and Soft Ears
Price:This Mask Will Take Alot To Get Off My Hands So $175(OFFER)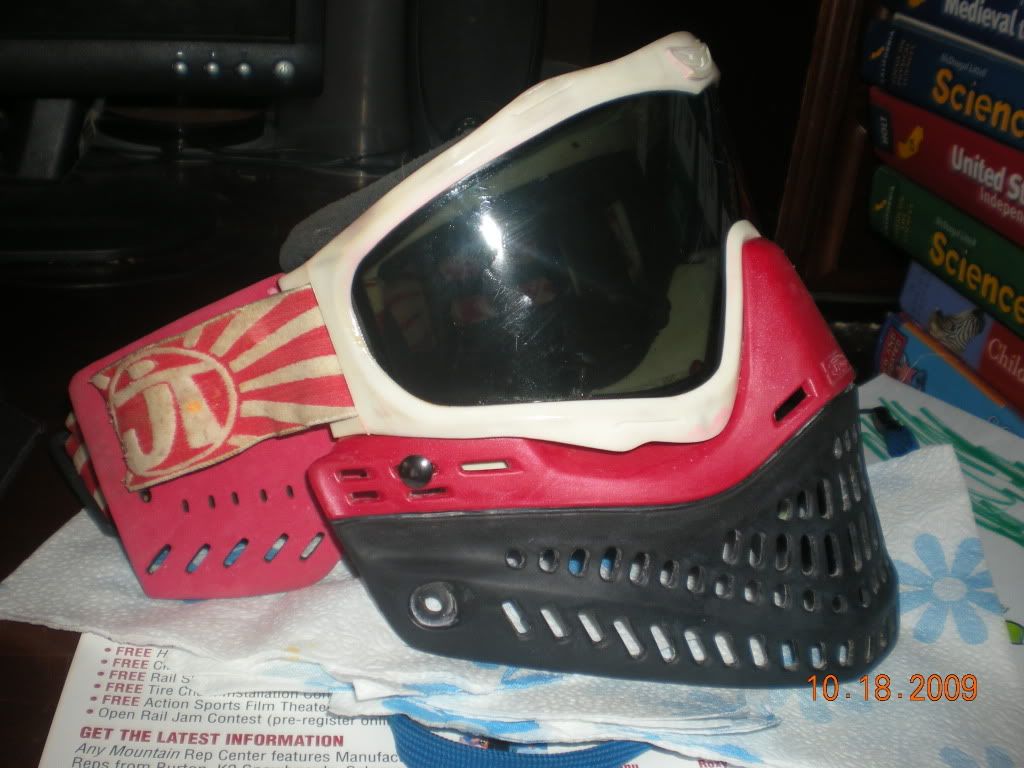 Mask:BNIB
Grey Grills
Price:$75(OFFER)
Mask:
Red Grills
Up's:Smoke Lens
Price:$60(OFFER)
-KM Celtic Strap-BNIB-$15