1. TI-83 Plus Graphing Calculator
Calculator in excellent condition with no scratches or dents. Works perfectly!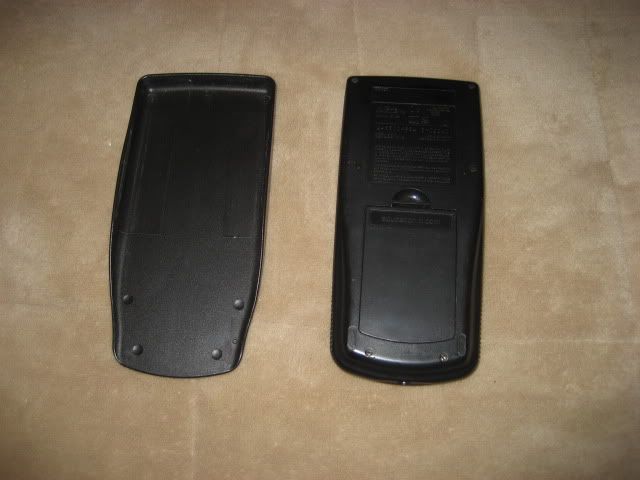 2. Six Xbox 360 Video Games
Games include all manuals and are in working condition without scratches on the disks. Games include:
1. Crackdown
2. Fight Night Round 3
3. Tony Hawk's Project 8
4. MotoGP '07
5. Cars
6. Bioshock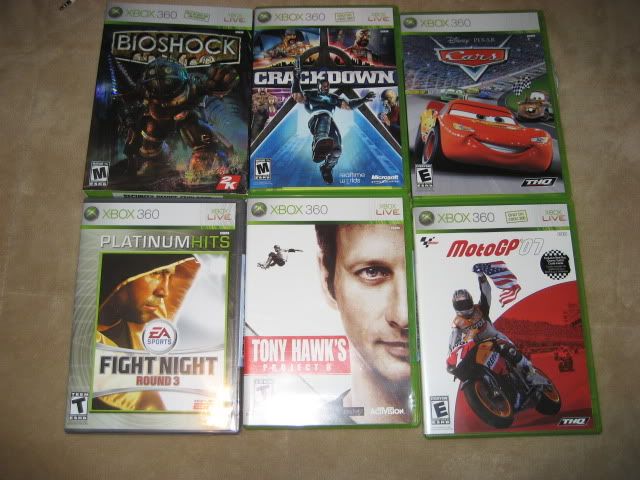 3.Thermaltake 430w ATX Power Supply
Was gonna use for a computer build but it was never set into motion. PSU is in working condition and includes manual, cord, and screws but does not have the box.
4.LG DVD Drive
Part of a computer build never finish. Drive is in perfect condition and was never installed or taken from its wrapping.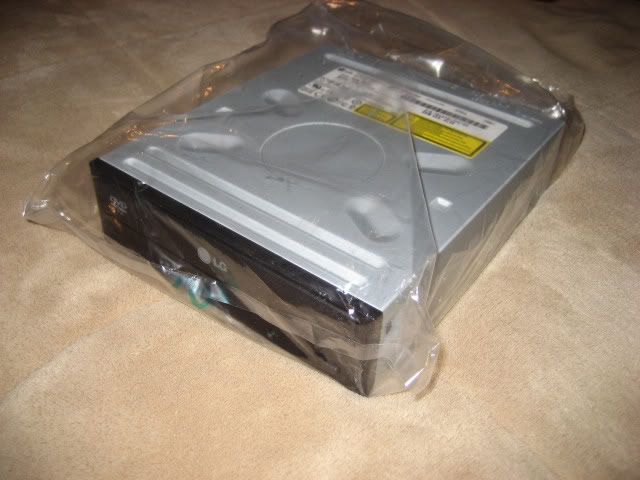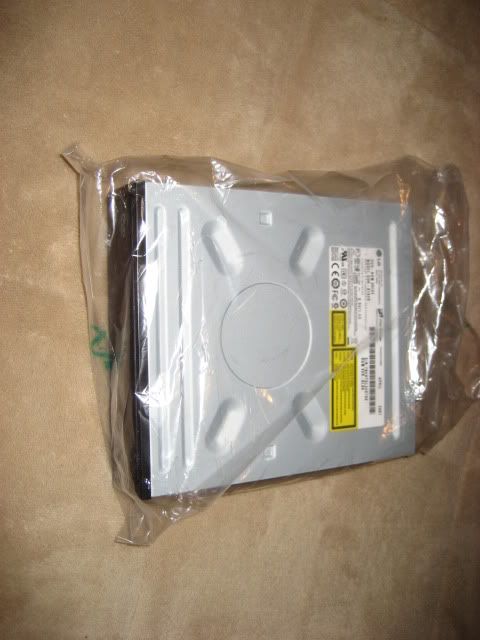 5.Xbox 360 Modding Kit
Kit is perfect to have when modding a Xbox 360, Kit includes:
1. Dremel 200 Series Dremel- Only used once
2. Torx 8 Screwdriver
3. Torx 10 Screwdriver
4. Torx 6 Screwdriver
5. Xbox Unlock Tool
6. Original Faceplate and Drive button
7. Original Case-feet
8. Newer Xbox 360 PSU Power Splitter
6.Complete Xbox Game Package
The ultimate gaming package for the original xbox system which includes both games and controllers such as:
1.Cel Damage
2.Midnight Club 3: Dub Edition
3.Doom 3
4.Mercenaries
5.Xbox Music Mixer
6.Tony Hawks Pro Skater 4
7.TOCA Race Driver 3
8.Mechassault (version that can be used to softmod)
9.Mechassault 2: Lone Wolf
10.NFL Fever 2001
11.Star Wars Battlefront
12.Greg Hastings Tournament Paintball Max'd
13.Halo 2
14.Black
15.Dance Dance Revolution Ultramix 3
16.Xbox Live Arcade
17.Tony Hawks Pro Skater 2x
18.Mechassault
19.Halo
20.Nyko Intercooler Controller (as-is)
21.Xbox Microphone
22.Madcatz Xbox Blaster Controller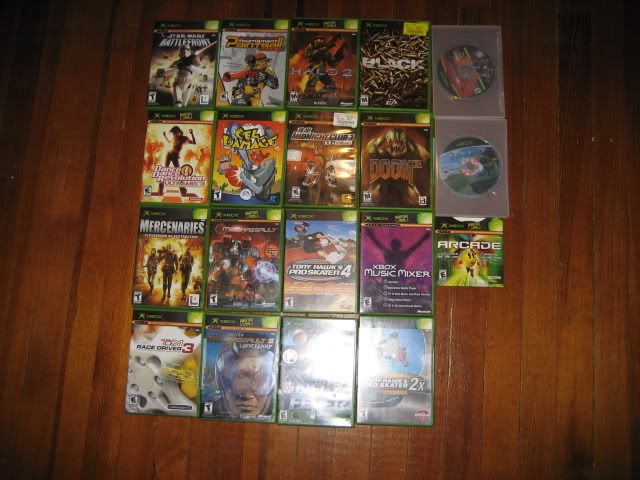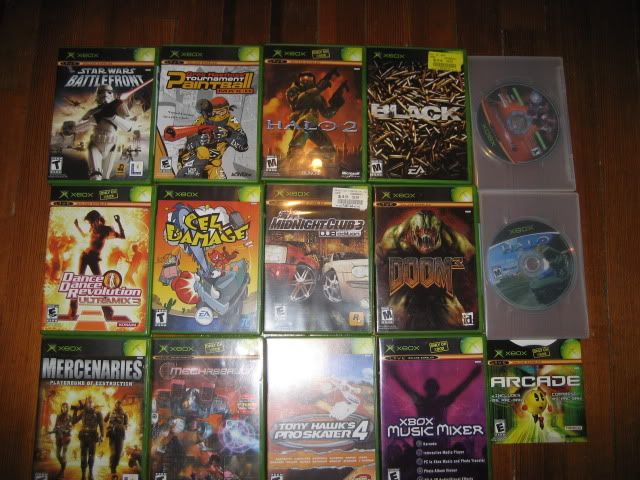 7.Custom Xbox 360 w/ HDMI port
This is one of my xboxes that I modded and now is for sale. It has a rich green paintjob, plexiglass question mark window, green aurora lights, lime green faceplate. Also includes power cords and Army of Two plus Army of Two Strategy Guide.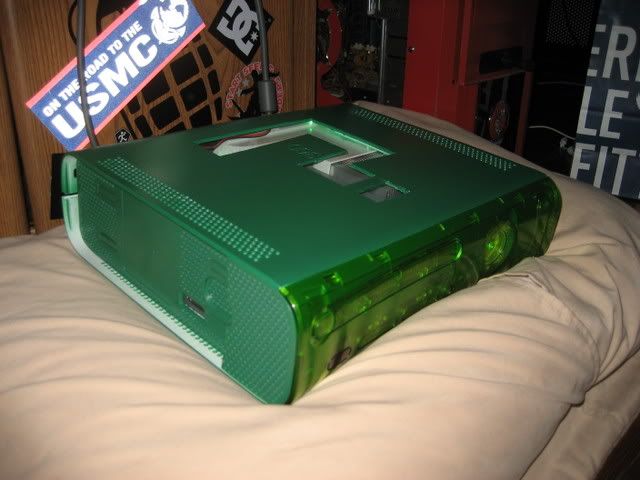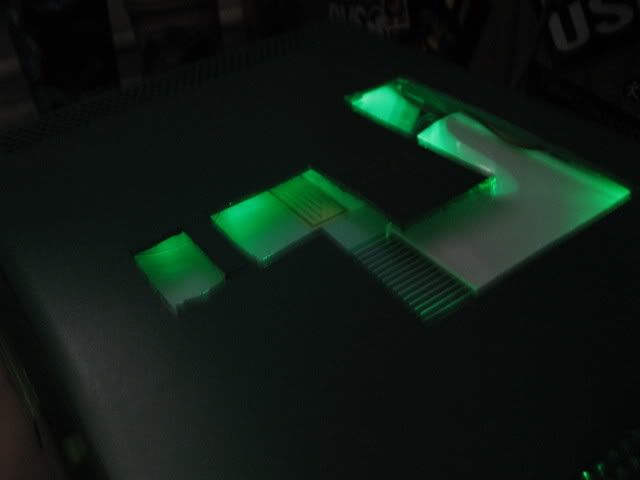 Prices:
1.30
2.50
3.40
4.20
5.50
6.100
7.150