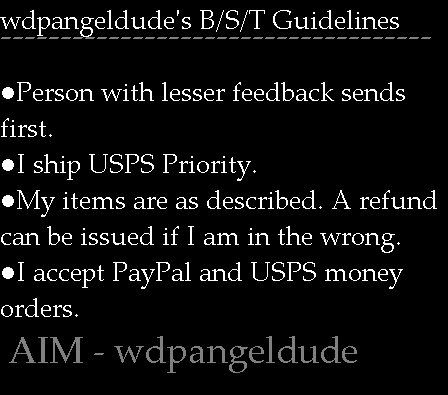 SOLD SOLD SOLD SOLD
I have my extra Pro-Flex up for sale. I never use it and figure it could go to someone who would use it.
Specs
White EPS frames (some staining)
Clear lens (decent shape)
Gray Pro strap
Pre-Cute ears (on ear is currently missing the screw but is held on with a zip tie)
Painted bottoms (Just teh plastic. Acetoned, and sanded with a couple different grits of paper. Sprayed flat black. Came out pretty good.)
More detailed pictures to come.
Price
$35 plus hipping/PayPal fee's.
Trades
Dye/Proto gun case