like the title says i have a brand new kicker zx1500.1 amp. ive only had it for 3 months and i think it has like 1 year and 7 months on the warrenty still.
it was hooked up to a pair of kicker L7's that are in the process of being sold.
the reason im selling the amp is because recently (last night) my alternator fried on me.
the amp alone on just the cap (main battery alone) is very loud with the L7's
-class D mono block amplifier
-2008 model
-it will come with bass knob
want for trades
cash- around 550
ego8 (i add)
ego9 (i add)
pictures will be up shortly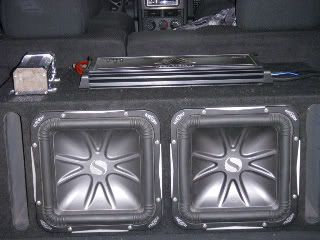 -stock photo-
check out the marq in my sig also.