RULES
1. Post here before PMing me
2. Act mature
3. All prices are OBO
4. You came to my thread, you ship first unless you have 50+ feedback
5. Cash is king. M/O or Personal Check preferred
6. Offer up, the worst I can say is "no"
7. My equipment is always in working condition, I expect the same from you
8. I am not responsible for any damage caused while shipping. It is your responsibility to pay for insurance
Today, we have my 68/4500 Nitro Duck Tuff Skin tank FOR SALE ONLY!!!!!!!
Tank is in perfect condition. In hydro until May 2010.
PICS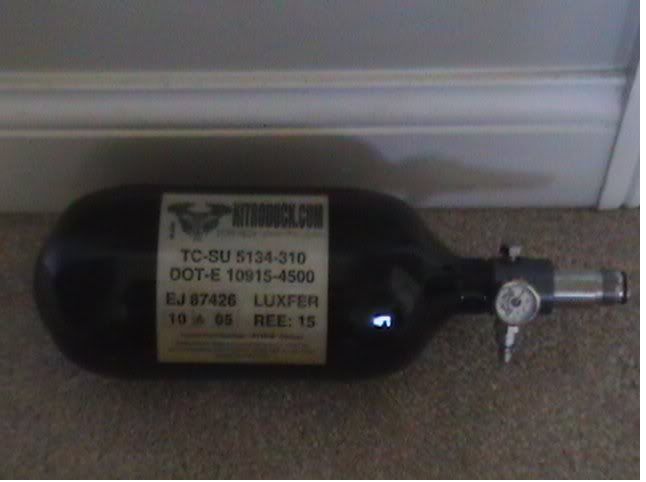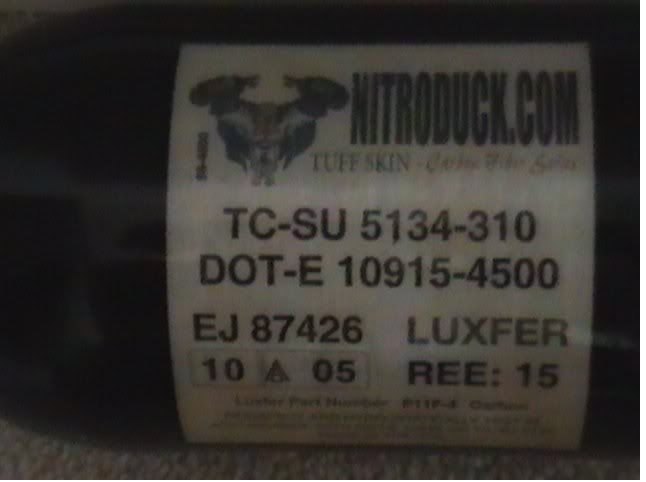 Price
$90 OBO! (That means offer!!)
Let's see some offers!