heres my airsoft stuff... i bought the ak-47 w/o stock for $100. It will come without a battery but you can just buy one. i bought the shotgun for $40.
All 4 guns with about 10,500 BB's, 2 targets, and 2 speedfeeds i will let go for $130 OBO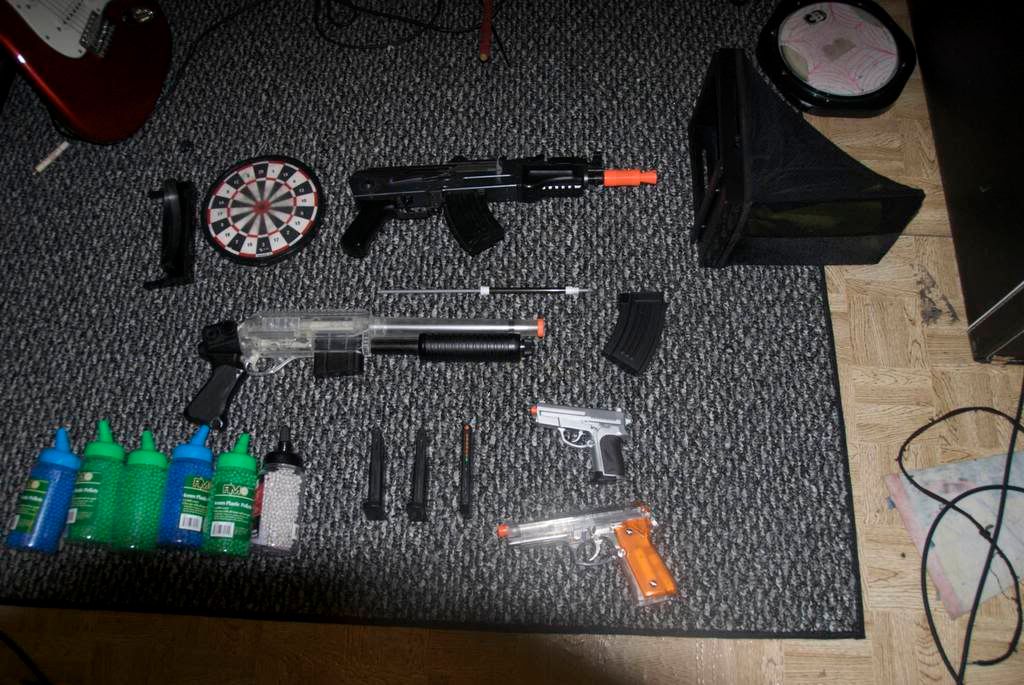 CASH OR MUSICAL INSTRUMENTS ONLY!