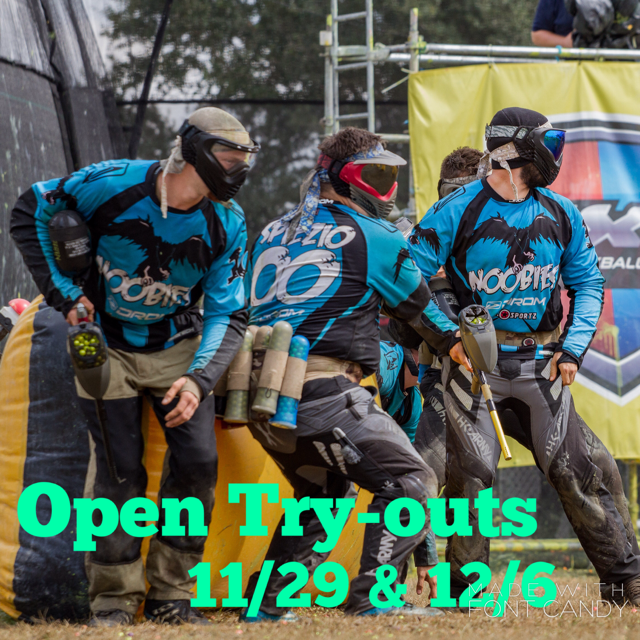 The Noobies are looking to add a handful of people to the organization.
Tryouts will be held at The Playground Paintball Park on November 29th and December 6th. It is not mandatory to show up for both days but it will give you more opportunity to display your skill set.
Our organization has a rich history of success and strong recognition in the Northeast and Mid-Atlantic regions.
We are searching for driven, like-minded individuals that will fit into our dynamic group. This is a great opportunity for players of any skill or age, we have multiple spots across various divisions that we are looking to fill.
Please PM me with information about yourself if you intend to come out.