Red to Black Dm6!!!! Looking for egos!!!
---
Ok guys today i have my red to black fade dm6.This gun is amazing! It is so quiet a reloader b cant pick up the sound. The only thing wrong with the gun is the right eye plate. The hole for the screw it stripped out but that can be easily fixed. Other than that it has new virtue laser eyes(green) and it has a freak jr that i will throw in with it. I WANT EGOS!!!!!!
[IMG]
[/IMG]
[IMG]
[/IMG]
[IMG]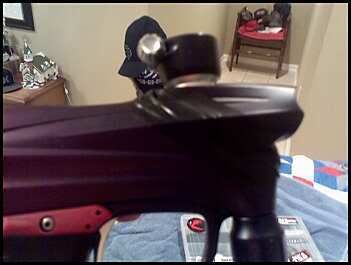 [/IMG]
Let the trading begin!!!!
__________________
"I'm too drunk to taste this chicken"