I have here F/S/T BN still in package jt street ball jerseys. They have never been worn and still have the tags on them. Listed below are the are the ones I have.

Blue size XLg

Red size Lg.

Gray size Lg.

I am asking $35 a piece for them plus shipping.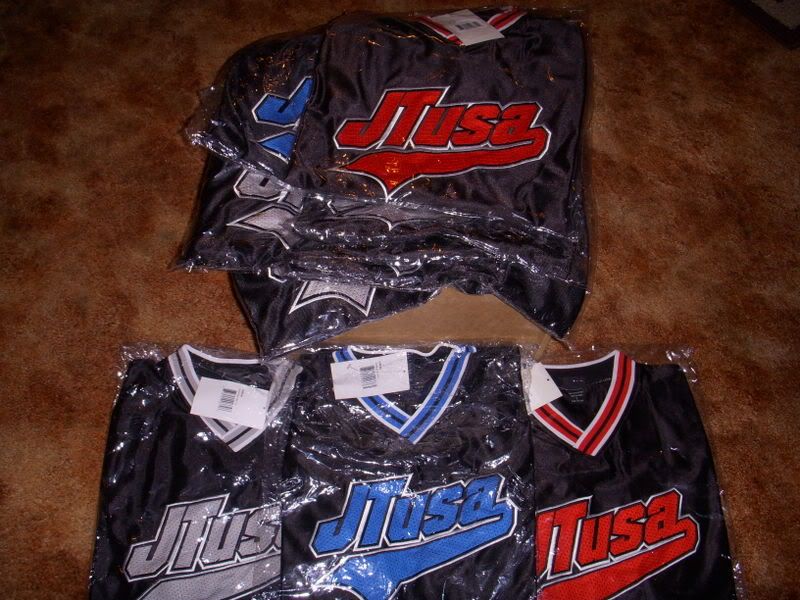 RULES:
1.Don't waste my time serious people only need to respond
2. Post in here first then pm me or you will be ignored.
3. Price IS some what firm, but if you have an offer I can't refuse and it's in my favor I might take it.
4. you come to me so I DONT NOT ship first.
5. I don't want to decifer your 1337 crap
6. If you are paying by ppl you pay ppl fees no exceptions.
7. Price is without shipping, shipping will be figured out by USPS
8. Simple, you pay and I ship!
9. Last, DO not ASK me to ship first, it ant happening..........and that's final.