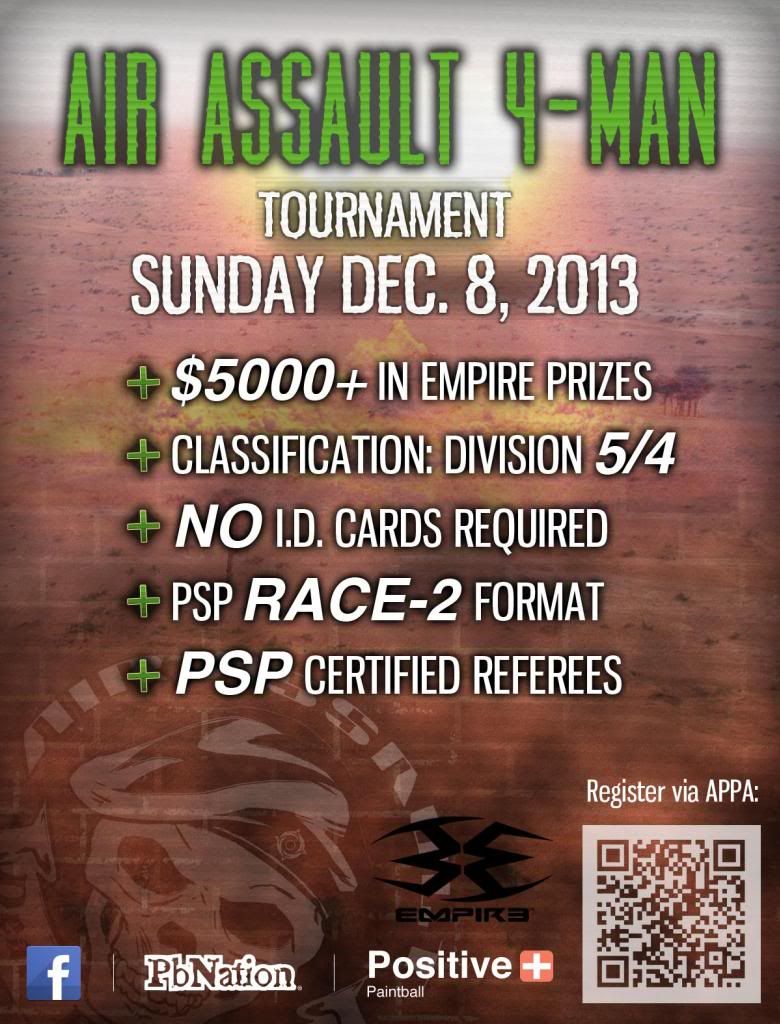 THE BEST IS BACK!
Air Assault 4-man Tournament! D5 classification (allows two D4 players per roster).
PSP Race 2 Format.
GUARANTEED
Empire prize package:
1st: Four (4) Empire AXE PPD paintball markers!
2nd: Four (4) Empire MINI paintball markers!
3rd: Four (4) Empire Z2 paintball loaders!
4th: Four (4) Empire E-Flex paintball goggles!
+Over $5,500 in prizes!!!
+Empire tournamnet grade paint @ $60 per case.
+PSP certified Refs.
Register online via the APPA:
http://www.paintball-players.org/cgi...ID=69&EID=3105
Air Assault Paintball
5130 Industrial St. #100
Maple Plain, MN 55359
Questions? Please call us (763.479.3113), PM, or respond on here!