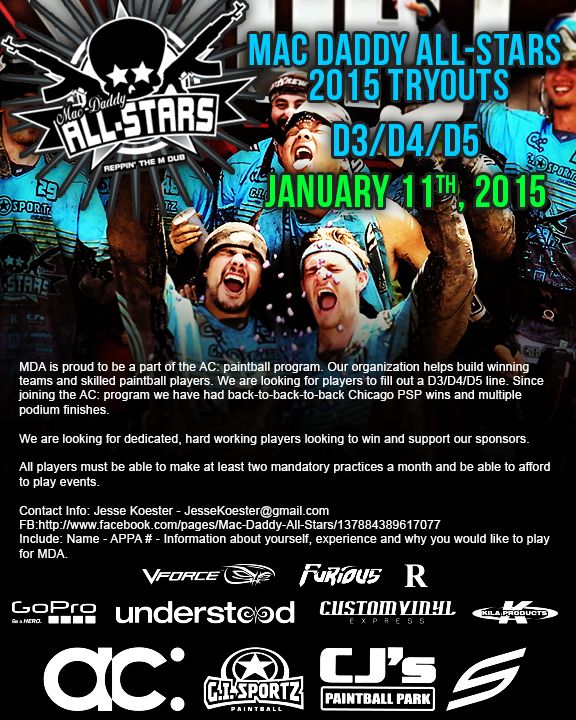 MDA is proud to be a part of the AC: paintball program. Our organization helps build winning teams and skilled paintball players.
We are looking for players to fill out a D3/D4/D5 line. Since joining the AC: program we have had back-to-back-to-back Chicago PSP wins and multiple podium finishes.
We are looking for dedicated, hard working players looking to win and support our sponsors.
All players must be able to make at least two mandatory practices a month and be able to afford to play events.
Contact Info: Jesse Koester -
JesseKoester@gmail.com
FB:
http://www.facebook.com/pages/Mac-Da...37884389617077
Include: Name - APPA # - Information about yourself, experience and why you would like to play for MDA.