Indoor Advanced Play is back and better than ever!
Looking for a more intense paintball experience? Want to stay sharp and on top of the competition? Air Assault Paintball has established the best indoor competition field in Minnesota to bring you Advanced Play!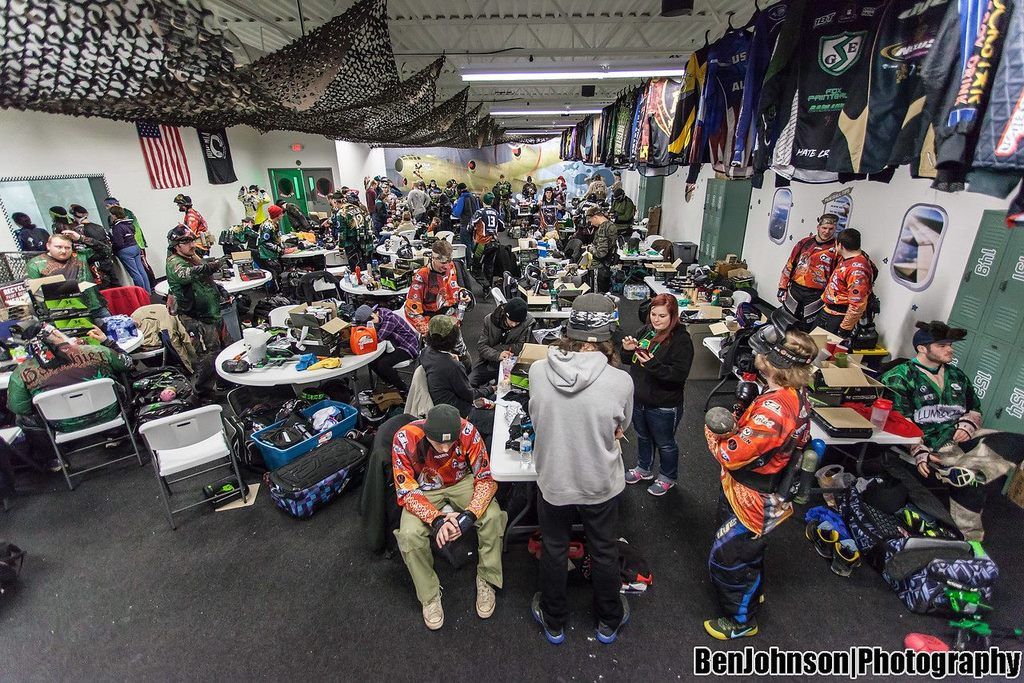 Air Assault Paintball now caters to every type of paintball enthusiast (tournament and tactical). We have created a competitive atmosphere every Sunday for players to hone their skills. We now offer both Gun Owner Hours and Advanced Play.
Get your practice in with your team or mix with the crowd and play games. This field is to be used as a training ground specifically designed to avoid the shortcomings of standard "open" or "walk-on play" at other paintball parks.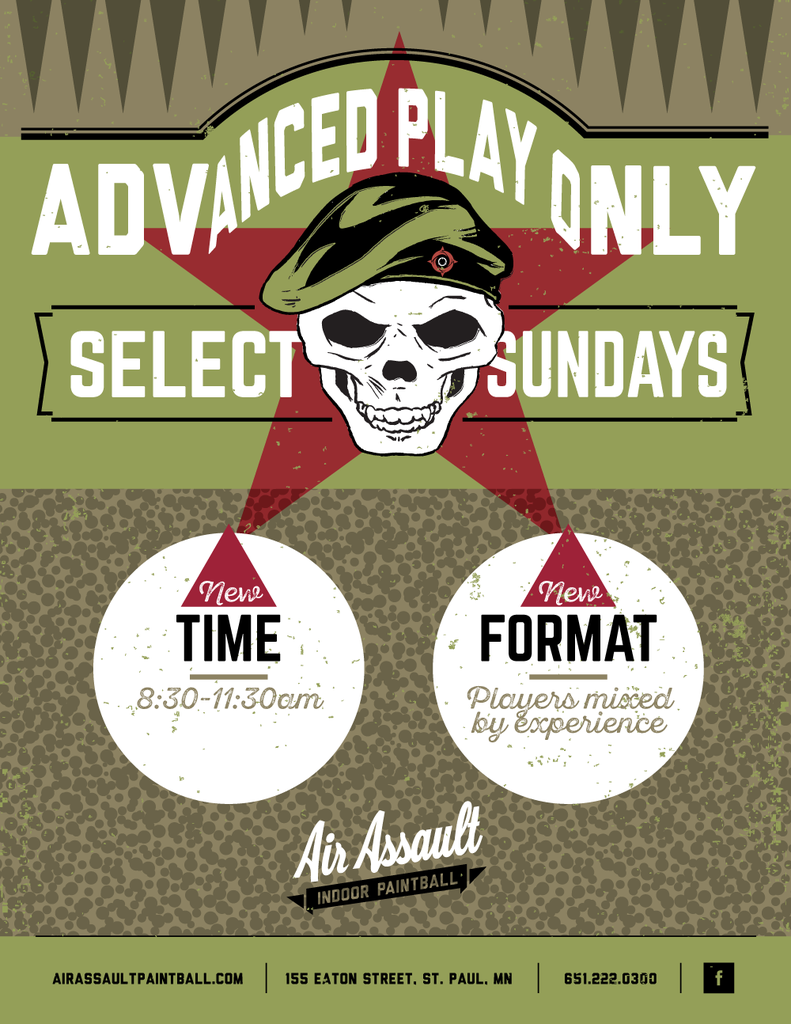 Advanced Play Rates:
Admission: $20 + Tax
$70 /Case (2,000 rounds)
$20 / Bag of 500 rounds
Open Hours: 8:30am to 11:30am
(games start as soon as players are ready to play)
Let us know you are coming to play by signing a waiver ahead of time!
SIGN IN HERE
DATES/ MORE INFORMATION
ADVANCED PLAY ONLY – NO RENTAL PLAYER'S (Gun Owners Only)
If you have any questions about hours, retail products, Air Assault or general information feel free to give us a call at 651-222-0300.
.
.
.
.
.
.