Come out for Open Play this Saturday, February 28th from Noon to 5pm and show your student ID to get half price admission! That's right, all students who show their student ID and use the code phase "GOOD STUDENT" will get their admission half price ($13.50 value)! Donít miss this awesome student discount Saturday, February 28th!
*Must be a paid Open Player February 28th 2015. Cannot be transferred to any other player. Must be a current, unexpired student ID. Discount is off Admission only.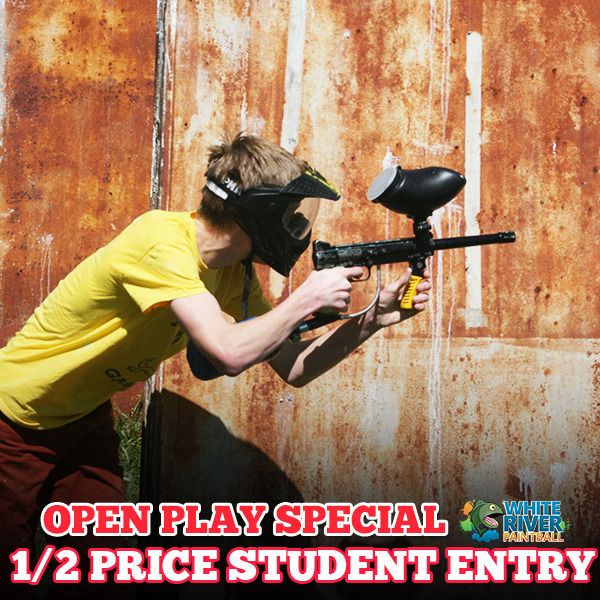 __________________
White River Paintball Field
is over 100 acres of urban, woodsball and scenario paintball, located in the Indianapolis, Indiana metro area. WRP also features an on-site pro-shop, 10 acre camping area, epic scenario events and over a dozen playing fields including multiple aircraft, two-story towers, multi-acre city, forts, military vehicles, jungle huts, deep woods and more!
Upcoming Scenario Event Schedule:

* Blood Diamond - March 20th, 21st & 22nd, 2015 *
* Beaches of Normandy - July 17th, 18th & 19th, 2015 *
* Paintopoly - November 13th, 14th & 15th 2015 *

Join us on Facebook