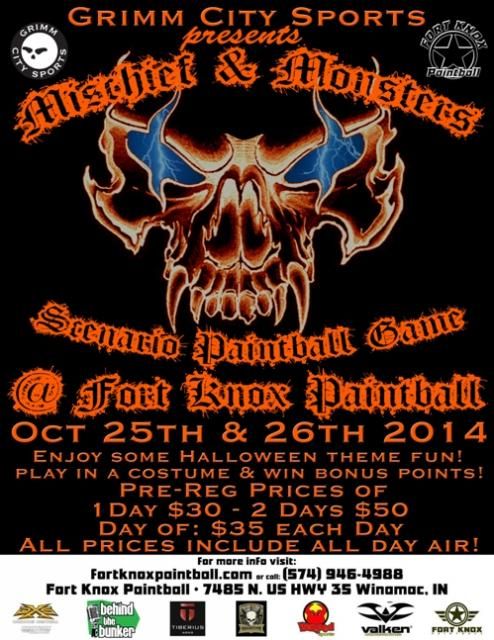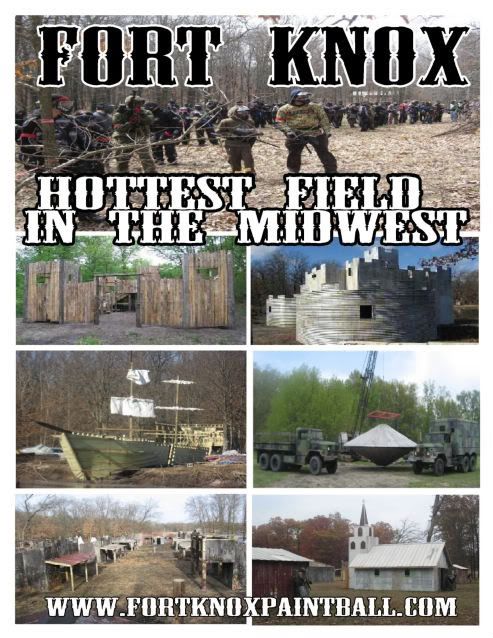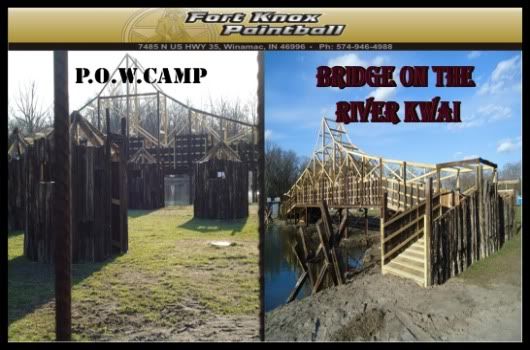 visit
www.fortknoxpaintball.com
to Pre-Register
1 Day Pass (includes all day air)
$30
2 Day Pass (includes all day air)
$50
* Pre-Registration ends October 17th at 10 pm
Don't Want to Pre-Register? Just show up on game day.
$35 per day (includes all day air)
Within society, there is underworld culture known as Halloween. Here is where all our Monsters, Beast, & trick or treat Princesses reside in the off season. For years the Count has ruled from the shadows & darkness. All has been at a somewhat peaceful state and Costumes & Candy has been the norm for Halloween. But now that could all change! The Count has kept it all in check but the Doctor thinks itís time to rise up & take over it all! With some tricks and a few treats up every ones sleeves, the battle for Halloween is upon the horizon!
Factions:
Draculaís Army = Red
Commander Narf of the Great Lake Rangers
vs
Dr. Frankensteinís Rebels = Green
Commander Gumby from Rage in Paint
Timeframe
Friday 10/24/14
2pm Gates open for primitive camping
Download camping waiver
Day 1 (Sat.) 10/25/14
8am Registration Opens
11am Player Briefing
12am Game On!
3-4pm Lunch Break
4-6pm Game On!
Day 2 (Sun.) 10/26/14
8am Registration Opens
9:30am Player Briefing
10am Game on
12:30-1:30pm Lunch Break
1:30-3:30pm Game on