I have here an Empire Grind Day Jersey that's blue and is XL. Nothing wrong with it, just selling because it's HUGE on me. Hasn't seen a day of play, just wore in the staging area, realized it was huge, and took it off.
EDIT: I just found a green paintstain on the back of my jersey. Probably washes off. Must have sat on something. Not so LNIB after all
Now for the picture
.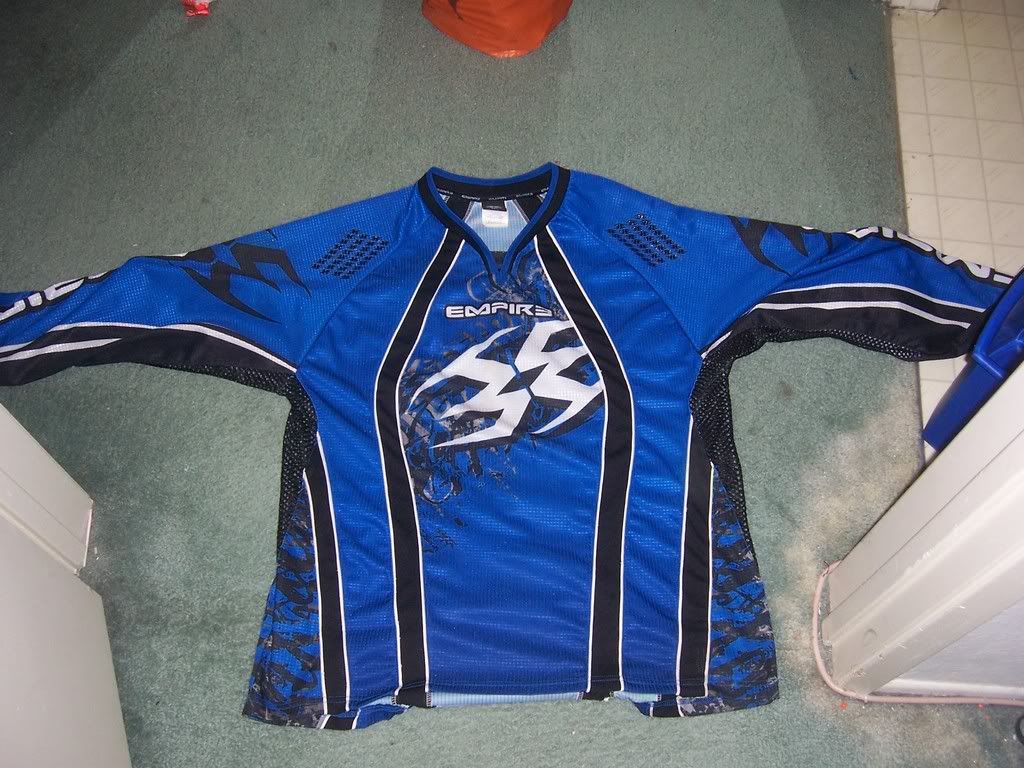 Price: Not looking to sell but I guess 20 plus shipping, because i must post a price. LOOK AT THE TRADES.
Trades:
-Blue cleats size 10 1/2
-On/off asa and macroline fittings
-Expansion chamber (you pay the jersey shipping)