Here I have a 99 STO halfblocked body. Has all the working internals, as well as the AKA mini front block, sled, cocking rod and bolt. The insides of the places the grip screws on are beginning to strip, especially in the beginnings of the holes, but I've been using the setup pictured for a few months with no problems. Not looking to part with the rest of it, but I might.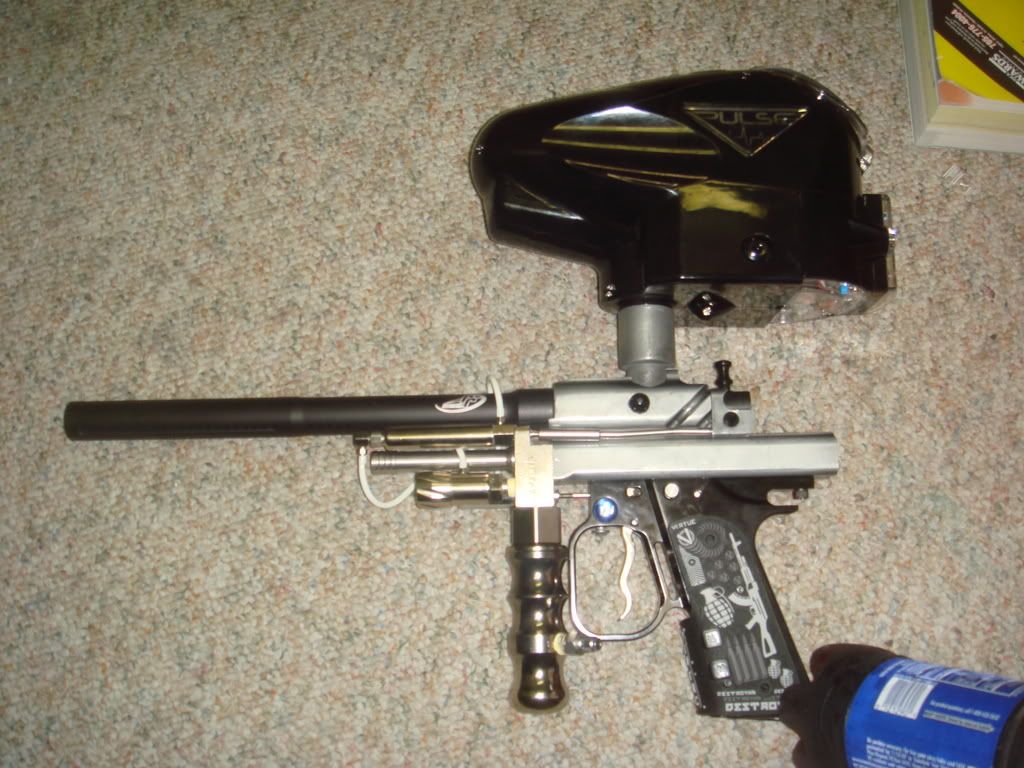 Ideally, I'd like to trade it for a pair of Spyders. Extra's, sonics, whatever, just so long as there aren't any holes where there aren't supposed to be. Don't need to look good or be in working condition, or even have all of the internals, though I would like the grips to be complete. I'll be chopping them up and improving them for some little kids I know, so like I said, just looking for two spyders, regardless of year or anything.
Not particularly interested in spyder clones however.
Offer purchase price.