I recently bought a used stabilizer in not so great shape. Well im trying to do a rebuild on it before i install it, but im unsure where one of the o-rings is supposed to go.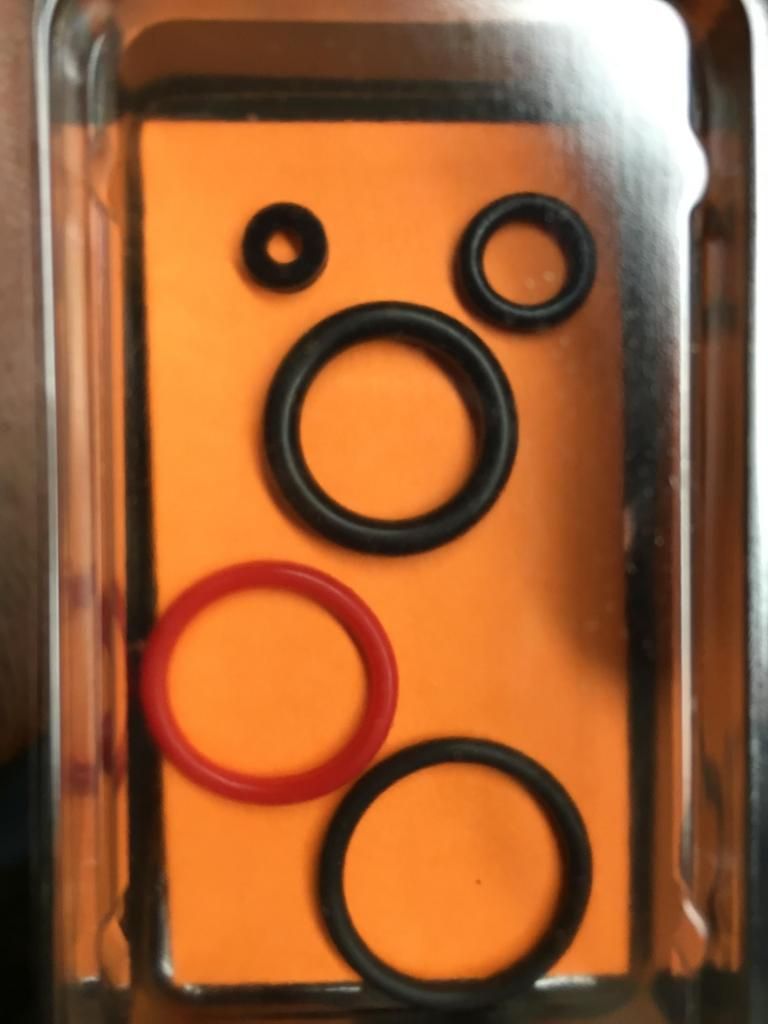 The top three are accounted for and the red one on the bottom looks to be a standard ASA oring ( Im guessing it would go on the ASA end of the stabilizer)
Now the lower,larger, black oring is the one primarily in question. I feel that it would go between the two halves of the body ( Between the valve assembly and lower tube) Every regulator ive been into has had an oring between the halves of the body, but when i got inside of this one, all i found was some kind of rubbery mess and red loctite.
Can anyone confirm this as the correct location for that oring?