Alrite, this gun is amaizing I get about 5 pods and a hopper off like 1500 psi.
Blue to black lasoya body
Bob long 05ed frame with lasoya trigger guard
Bob long led grips
Was 2.8(stupid fast)
Was eyes reciever and sender
Was switch
PBK super hard ram bumper, and detents
Lasoya lpr with vp pistons
Cp adjustable ram cap
PBK Delrin Bolt
AKA Sidewinder Short Style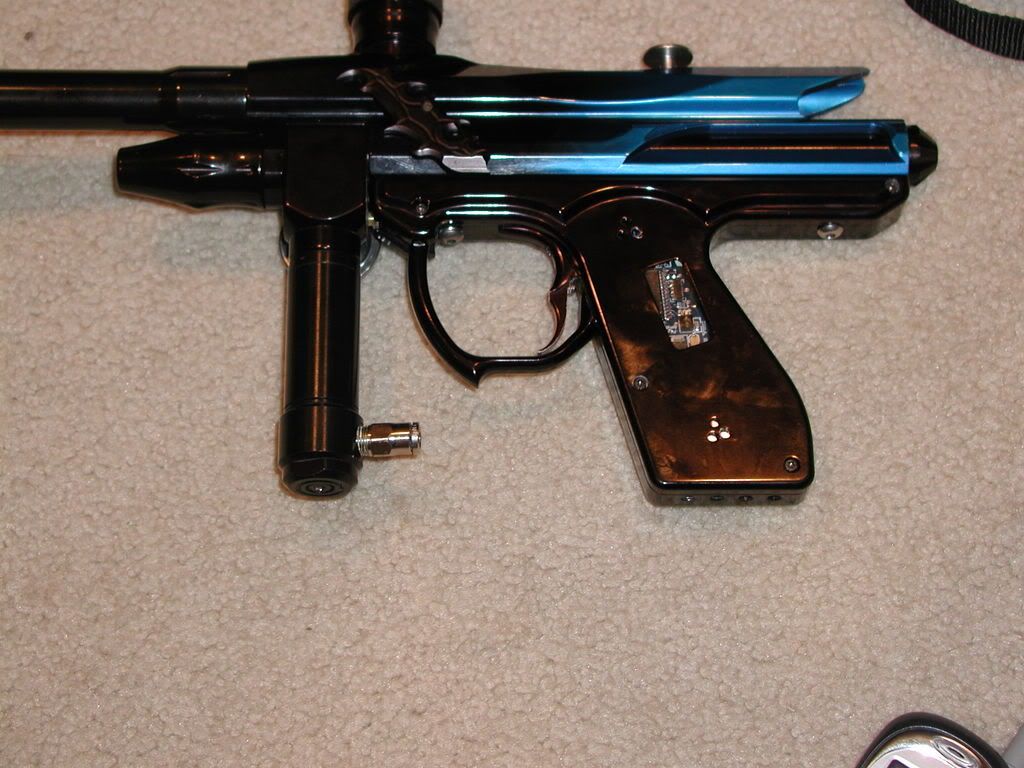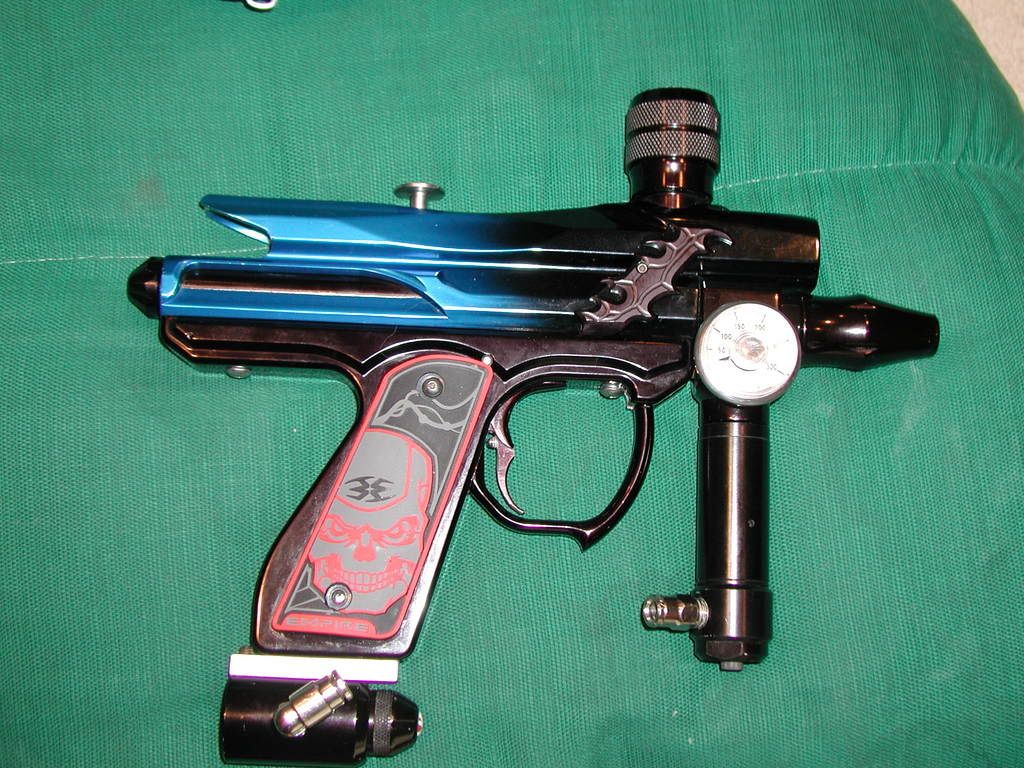 Trades
Dragons +$150 depending on ups.
Other lasoyas + cash
Gzs+ tons of cash
zs + tons of cash
edit: I have plenty of feedback, You ship first or 3rd party of my choice.