like the title says. i need this gone fast for my next tourney! hte sooner you bid the sooner i can ship it to you.
Hey i have a B2k with hardly any paint through it. Here are the specs on the gun. B2K...36BPS possible, Black, Dime Guage, Runs at about 180-220psi, NW drop forward with on off (black) Hybrid Regulator (new), Steel braided hose, an Awesome Macdev LPR regulator, CCM clamping feedneck, Stock barrel (black), Dye Sticky Grips (red), Original Feedneck (for backup), Original LPR (for backup), Spare parts kit for springs and all O-rings, 3point adjustable trigger, and a white Delrin bolt. Also included are original Box and Protection, also the original instructions manual.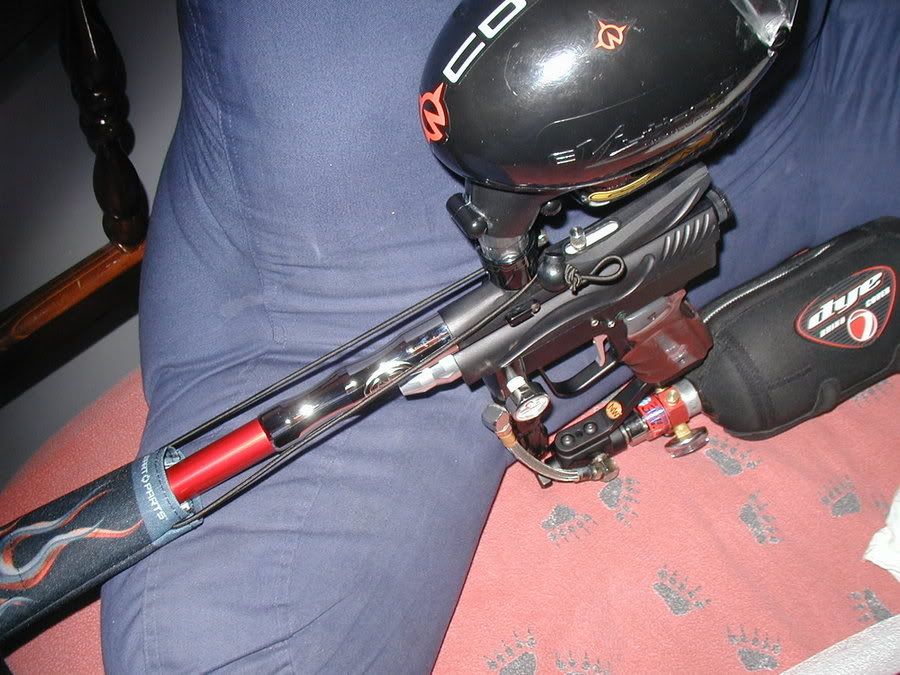 330, great gun, great price, gun only, black barrel.
wont take anything under 300. Happy bidding.