You guys remember my old Esprit?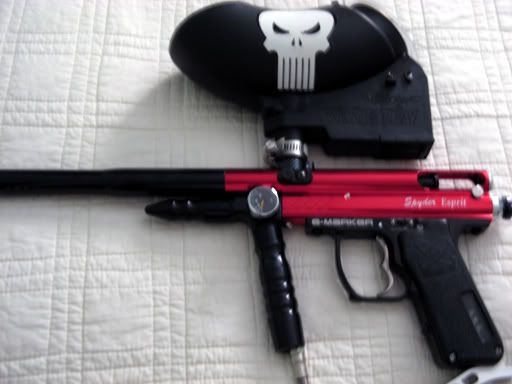 Well I managed to find her again! My old friend still had my Esprit so I bought it back and made a few changes...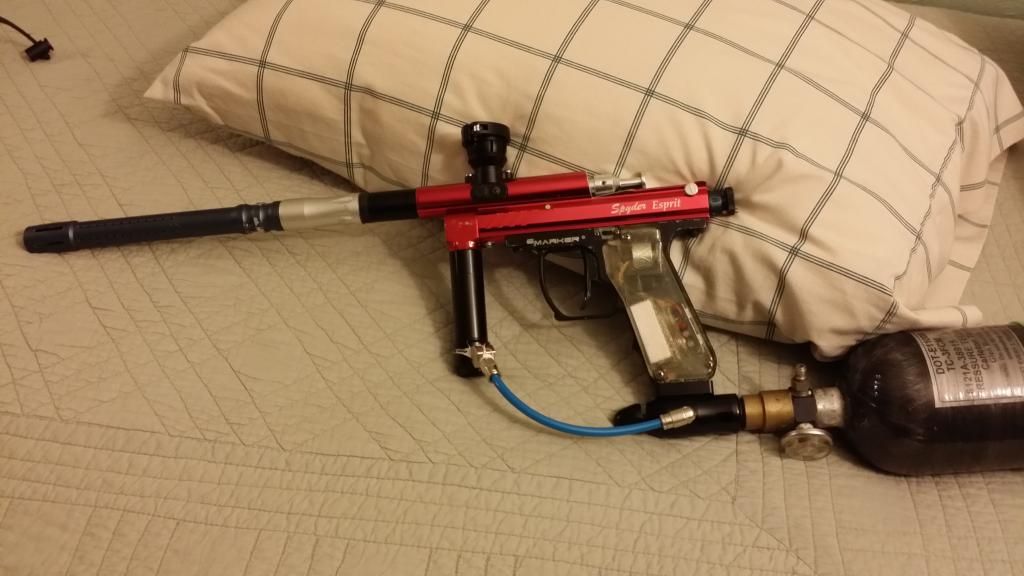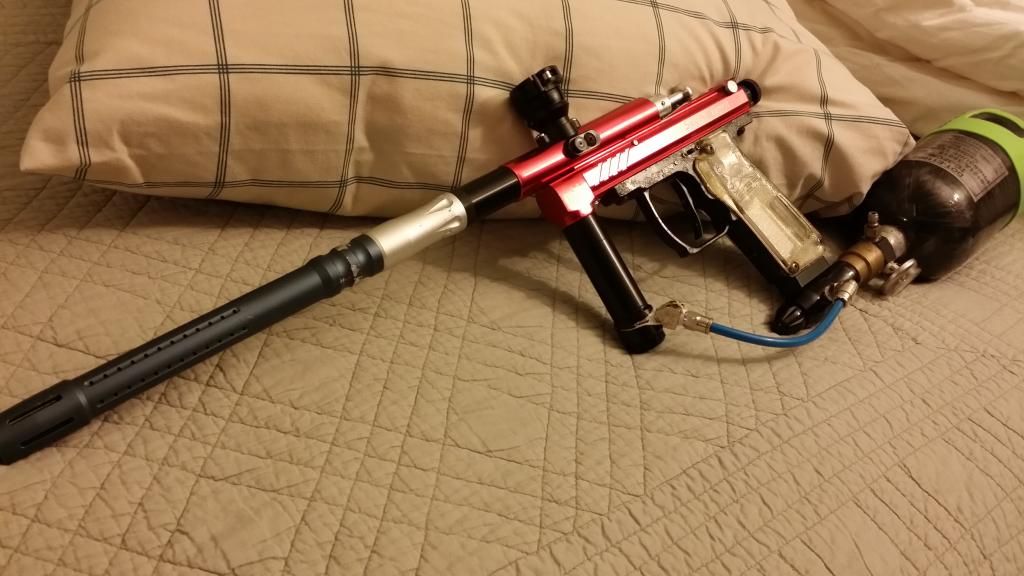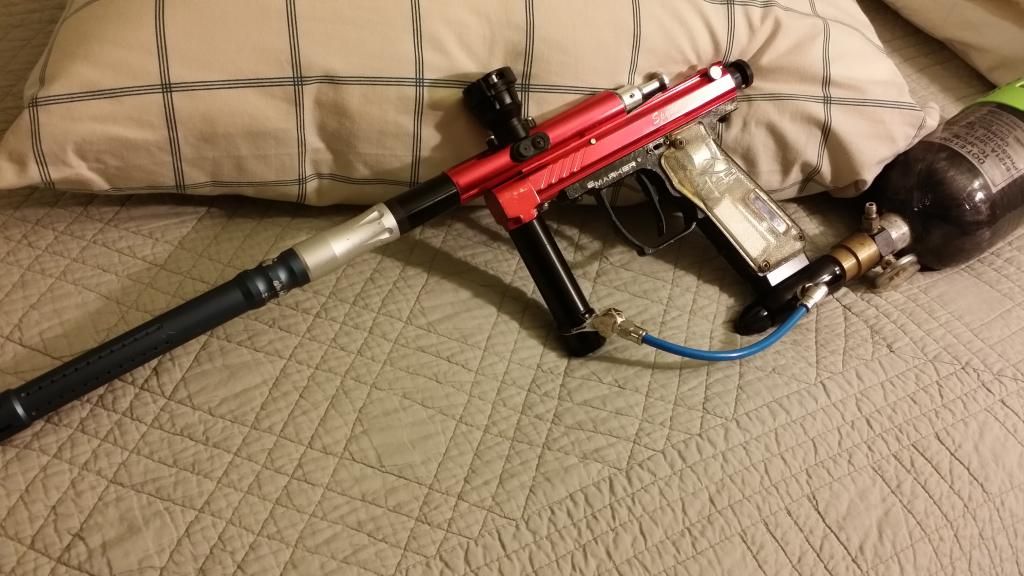 I don't remember what parts I had back then, but from what I remember she definitely performs better now
Upgrades include...
- 32* Magnaflow Valve w/Dragun Valve Spring (very light tension)
- Otterized Vertical Adapter
- AKA Sidewinder with Medium length volumizer
- Lightened and Polished Striker with minimal body contact w/Medium Main Spring
- Otterized Stock Bolt (Best out there since delrin bolts with o-rings are no longer made)
- CP ASA Adapter with CP On/Off
- Cobra Barrel Adapter with multi-bore inserts (just like tech-t iFit barrel system but costs much less)
- Stock ESP Board
- Ebay Clamping Feedneck
She's currently running at 400psi @ 280fps. I'm getting about roughly 800 shots out of a 68/3000 tank.
She might not be the prettiest thing out there, but she holds her own out on the field. Half the players nowadays don't know what a Spyder is...