I have two brass markers up for sale today!
In addition to cash prices posted, I'm looking for trades: pump mags; Snipers - especially ones built on lighter bodies; and anything badass, unique, or in some other way cool.
First up: KP3
stock refinished a very woody purple, pretty glossy. Previous owner stamped "666" into back of butt. Doesn't look too bad. Cartridge valve and widened air passage modified by WALZ. Feed system is also by WALZ - first strike single feed/open class. The delrin block slides forward to cut off hopper and allow first strikes to be single fed. Comes w/ all original pieces pictured, plus original brass feedneck (not pictured). Push rod for current setup is a "ghetto" dowel I cut to fit because I've been too lazy to get a proper one made.
Price: $300- buyer pays shipping.
Pic: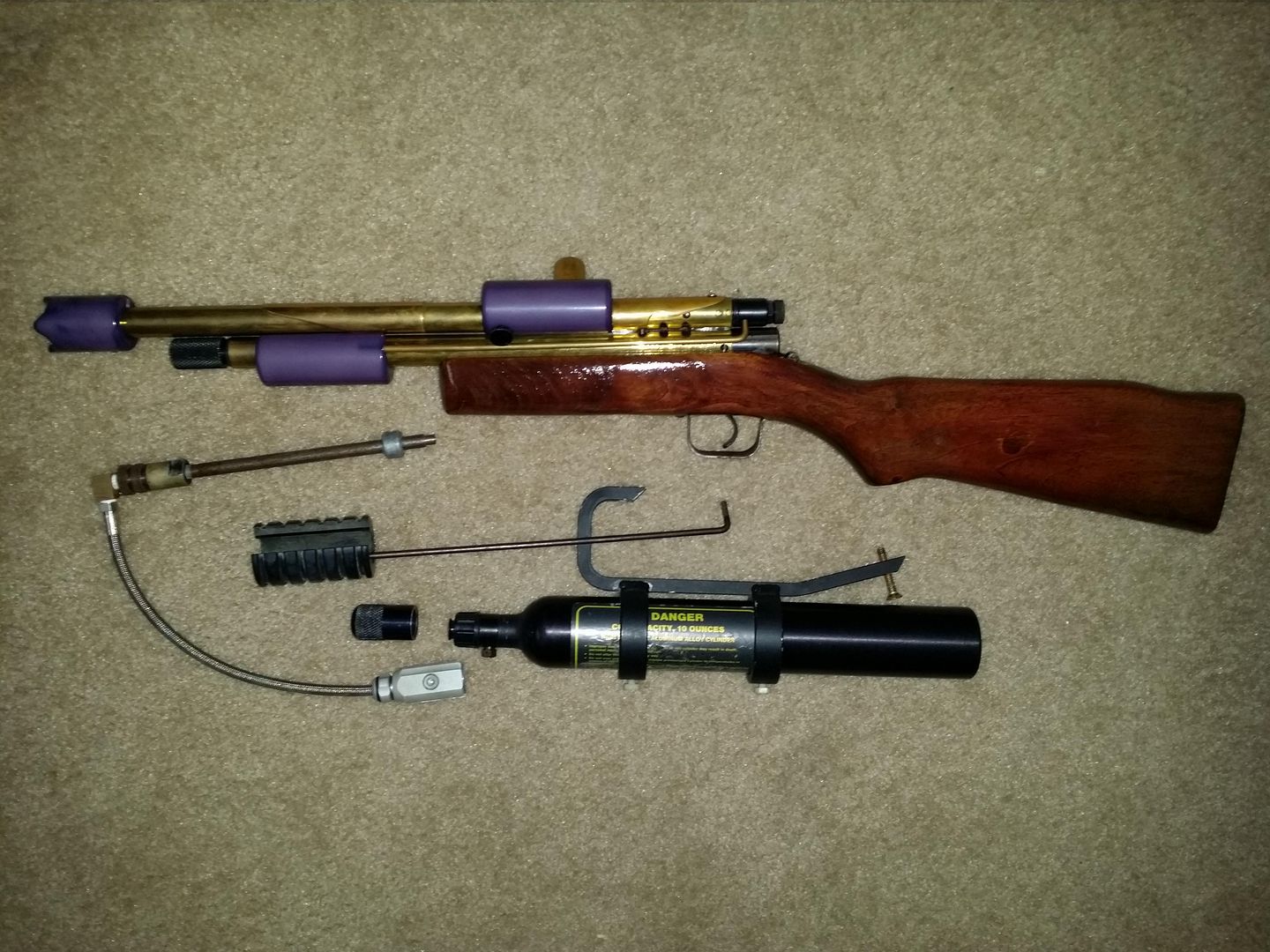 Second up: uberPGP
My first and thus far only attempt at brass-work. 2k PGP lower tube. Cartridge valve. Barrel, delrin bolt, and feed tube are Ty Mcneer parts he sent me. (Barrel is his tight-bore stock, i believe .678?) 18in total length of barrel tube, 15in total length of feed tube (a little over 20 balls). Pump has brass sleeve and is re-drilled to slide on barrel as opposed to valve tube. Solder job is sloppy but solid (see pics). Functions great. K-FRAME HAS SOLD! Will come w/ home-made RVA and AutoMag or Sheridan frame, depending on your preference.
Price: $150 - buyer pays shipping.
Pics: