GONE GONE GONE GONE GONE GONE GONE GONE
I had this hydrographically dipped by Ryan Meston of RM Hydro in Colorado Springs before I realized I wouldn't be able to take it to college with me because of storage restrictions, so to PbNation it goes. It shoots very well and hasn't seen the field since dipping. It was dipped on the 7th of July, 2014, so it's VERY fresh. I fired 15-20 rounds through it after it came back from dipping and it shot great without leaks.
It will also include the V4 Viewloader Evolution that has also never held paint, never had batteries, and never been played with. I simply mounted it on the gun because I could.
I'm looking to trade it for pump guns, old AutoCockers or Automags, or low-end electros. Not interested in Azodins, Spyders, or other Tippmanns.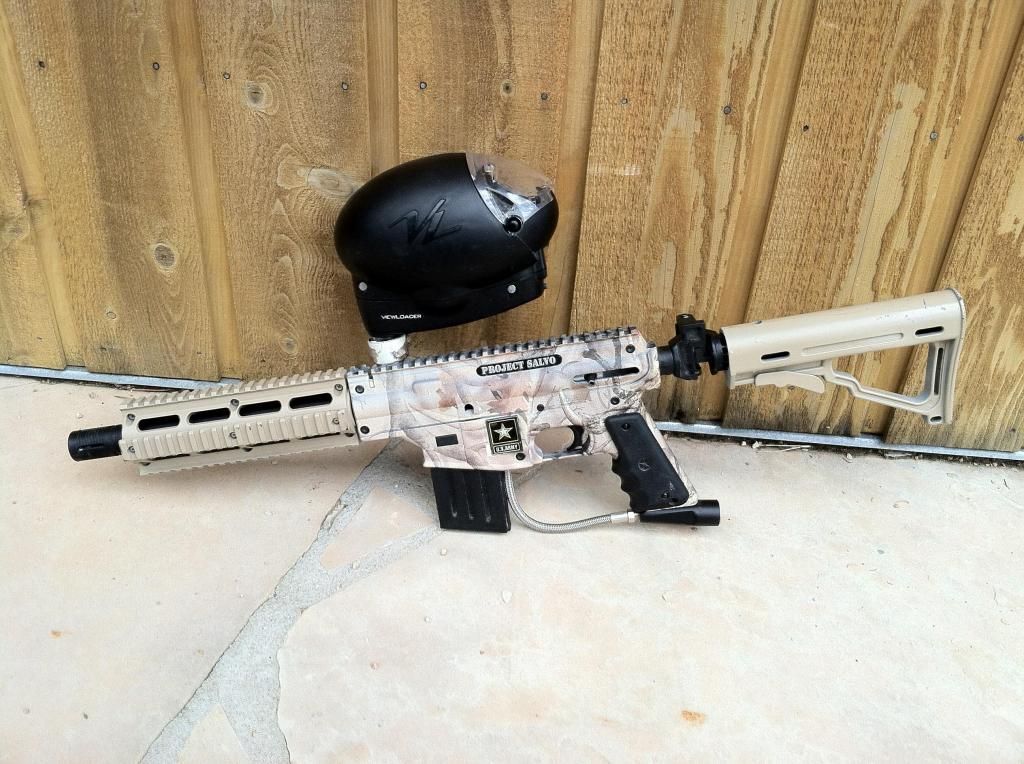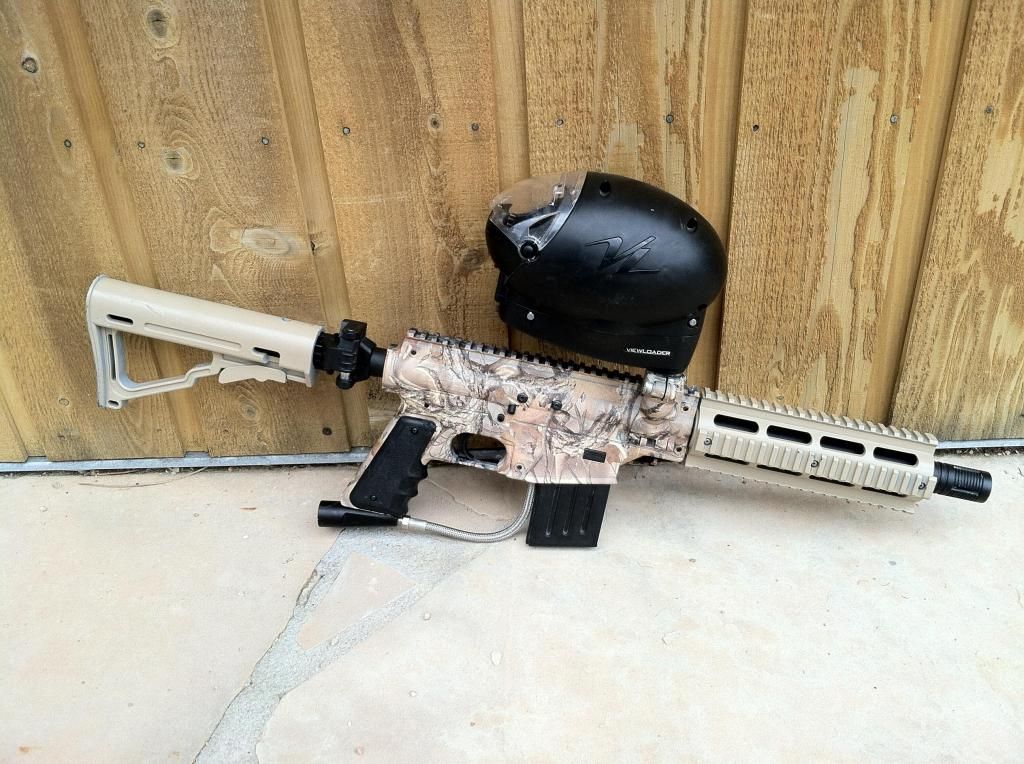 GONE GONE GONE GONE GONE GONE GONE