I have just started branching out from tippman and have started to collect more markers.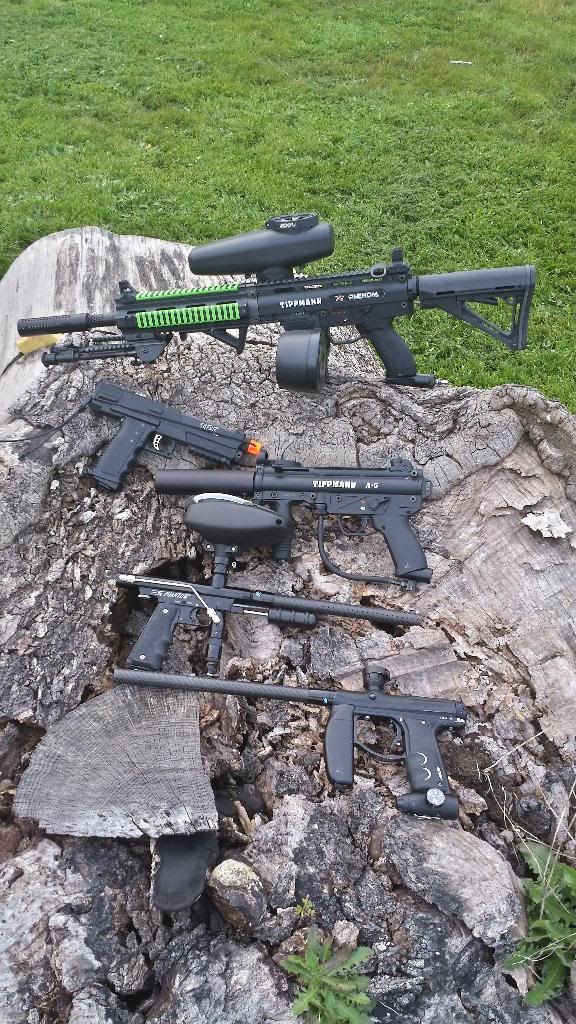 X7 Phenom with techt internals and 14" lapco.
A5 with 10" lapco.
Stock tipx
Cci phantom with stock internals, pops asa and deadly wind fibur x.
Empire axe with stock internals and deadly wind fibur x.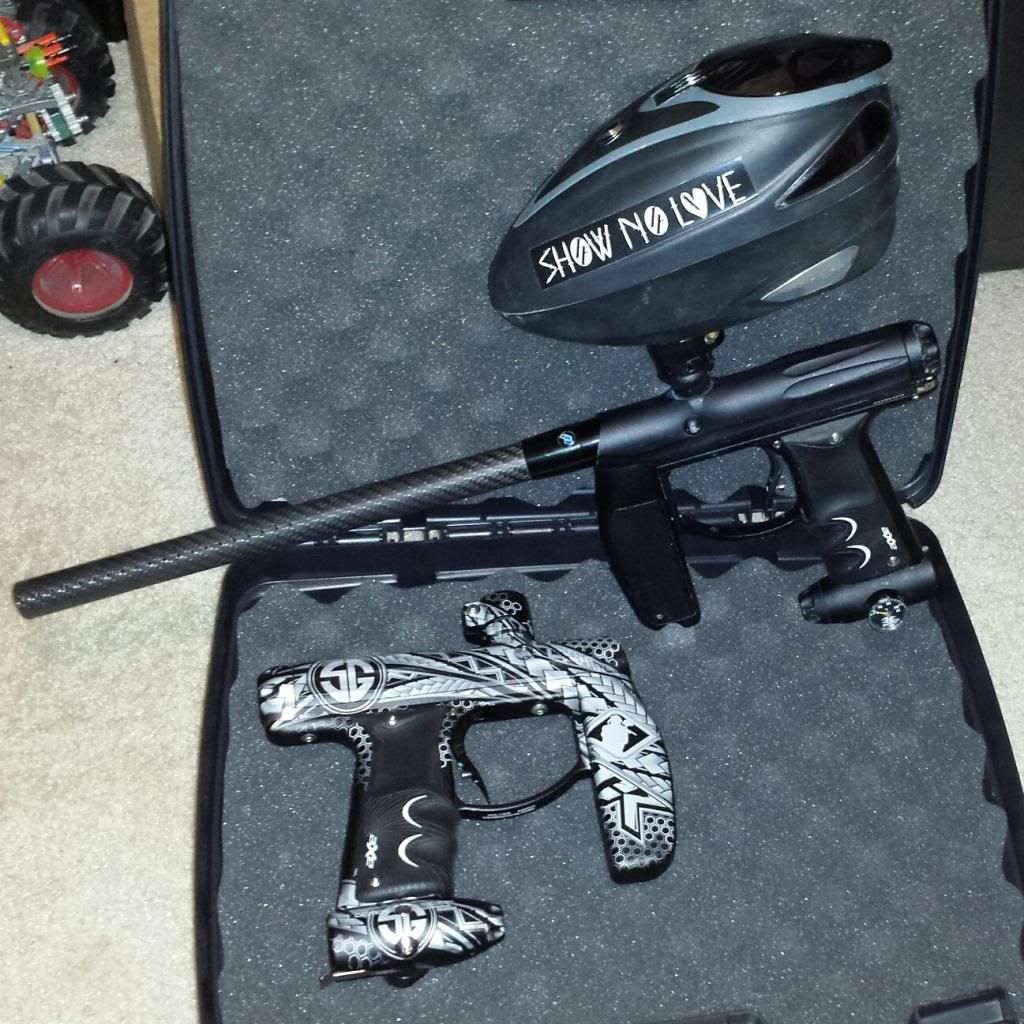 Laser engraved empire axe. Stock internals.
My most prized marker of them all.
Cci phantom phoenix kit. Stock internals with freak bored barrels.