Hey Nation, looking to sale off some of the collection. All my markers are well maintained and fully functional. I'm not in a huge hurry to sale so low ball offers will be ignored.


-I will not ship first, regardless of your feedback
-I Only accept Paypal
-I pay shipping, you pay fee's or gift payments
-Once I have the money I will ship same day if I can, in the Army and sometimes Uncle Sam makes it difficult.
-I ship all packages priority shipped with tracking.
-Pm's are the fastest way to get a hold of me. Please post first and then PM

I'm looking to do a 2-4-1 trade for something newer. Both of these markers shot amazing. I am the original owner of both markers, they've been a part of my paintball life for nearly a decade. That being said I'm in no way in a hurry to part with them. Looking for something to catch my attention.

Looking for trades Highly in my favor, both of these guns still maintain a high trade value. If you don't understand the value and history of these markers then don't bother, I want to make sure they go to someone that will appreciate them as I have.
Trades of interest:
Luxe 1.0/1.5
Geo 2.1/3
J4 Torque
Offer up, worst I can say is no.
Don't Want:
anything DP,Vapors, anything earlier than '10 really.
First:
06 Dynasty SFT Shocker $320obo
Freak Barrel
CP trigger
CCM no-rise feedneck
CP rail and On/Off
Hybrid adjustable detents
New Eye ribbon
Dynasty 6.1 board (set to 12.5bps)
Bob Long inline reg
Sprung HE bolt setup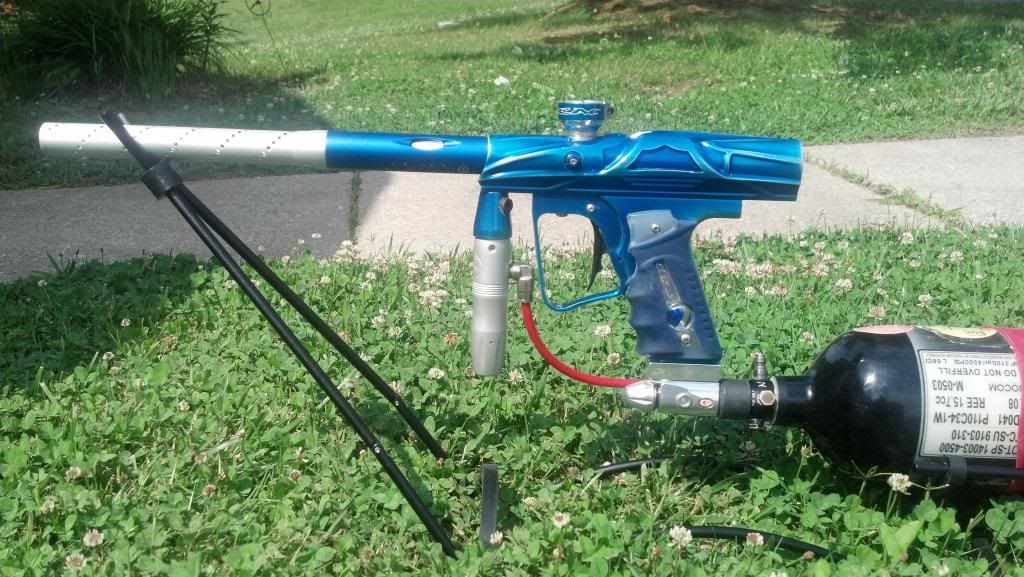 Next:
ND Timmy $SOLD
CP Rake Trigger
CP Ram Cap
Shocktech Inline Reg
Freak Barrel
New Eyes
Mint Solenoid
M5 Infamous Board
CP On/Off
New Ram sleeve
New internal air lines
New Poppet valve
* Gun was just professionally tech'd and serviced