price: $825 shipped - SOLD!!!
we will be using a third party for the payment "Dedloc", he has over 70/0/0, he will handle the paypal if you want to go that route. you pay him the money, he tells me he gets it, i ship the gun. the price covers shipping, and his fee for being in the third party
just got teched at dallas, has the new detents, and the new bolts!!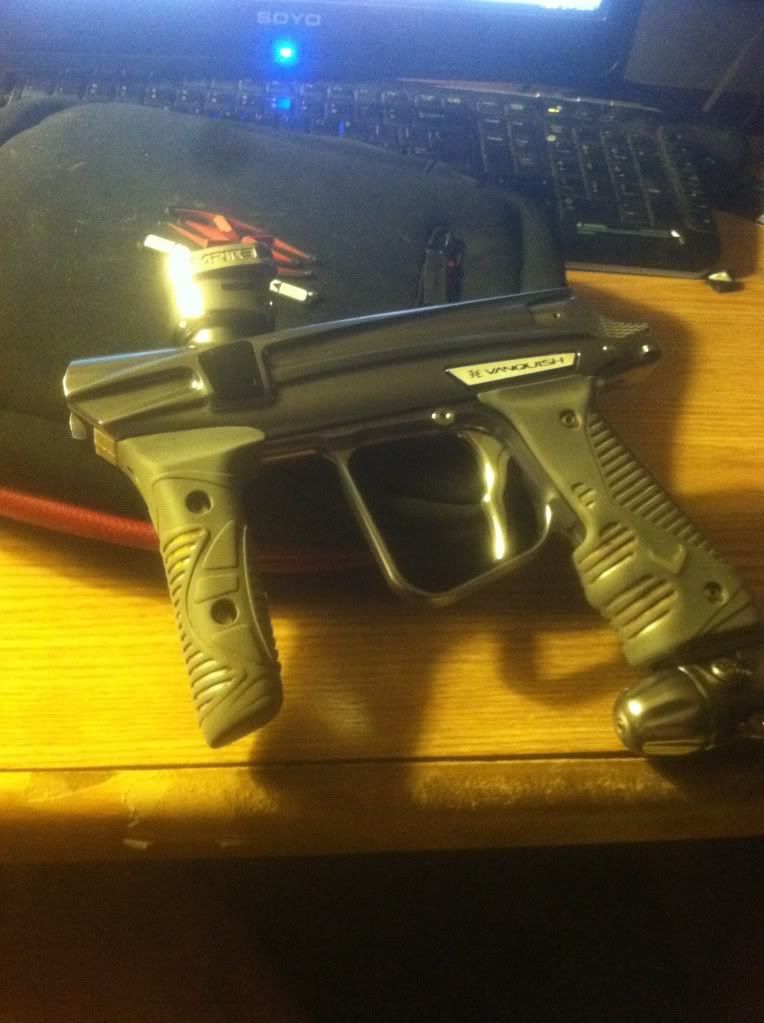 Comes with:
Gun
updated detents
both new bolts
Soft Case
Freak back, DW 16?inch whip tip, with some inserts
what's left of the lube
the parts kit
oring pic
two allen keys
bottle opener
Trades
lv1 straight
geo 3.1 straight
geo 3 + cashh
NOTHING ELSE
lets get this gone!!!!
__________________
~ Planet Eclipse ~ Virtue ~ Ninja ~ G.I. Sportz ~
Gear for Sale - 2014 Eclipse Gear - Packs - Etc.
2013 Axis Red - MiLP D5 Race to 2 - 3rd Overall in Series
2013 Downfall - World Cup D5 Race to 2 - 7th Place
2014 Axis - MiLP D4 Race to 4 - 3rd Overall in Series
WTT Deadlywind 12in Carbon Fibur w/ full freak kit for a .688 Dye CF Boomy Back - PM if interested!
middletennesseepaintball.com