LOWER PRICE!!!! $250 Shipped and Paypaled!!
Rules:
Post then pm me.
Shipping is included for the lower 48 others add $25 for shipping.
Paypal only the fees are
NOT
included add %3 or gift it.
SPECS:
Shocktech clamping feedneck
Shocktech bolt
Tribal eye covers
Alias frontblock and LPR
Smartparts Shocker HPR
GZ body not a "Z" body
LED 2k2 frame
Critcal trigger
Alias trigger guard
113 frenzy 2k2 board
2k2 ram sleeve
Hybrid ram cap
Hybrid rail
Bloodlines push button on/off asa
The marker will also come with the smart parts one piece barrel, a halo with a blue Shocktech rip drip and extra parts, and the carlton 45/45tank with a pure energy reg born on date 08/07 was rehydroed 03/11 tank also comes with a dye ryno cover and blue fill nipple cover.
Asking price
$250
O.B.O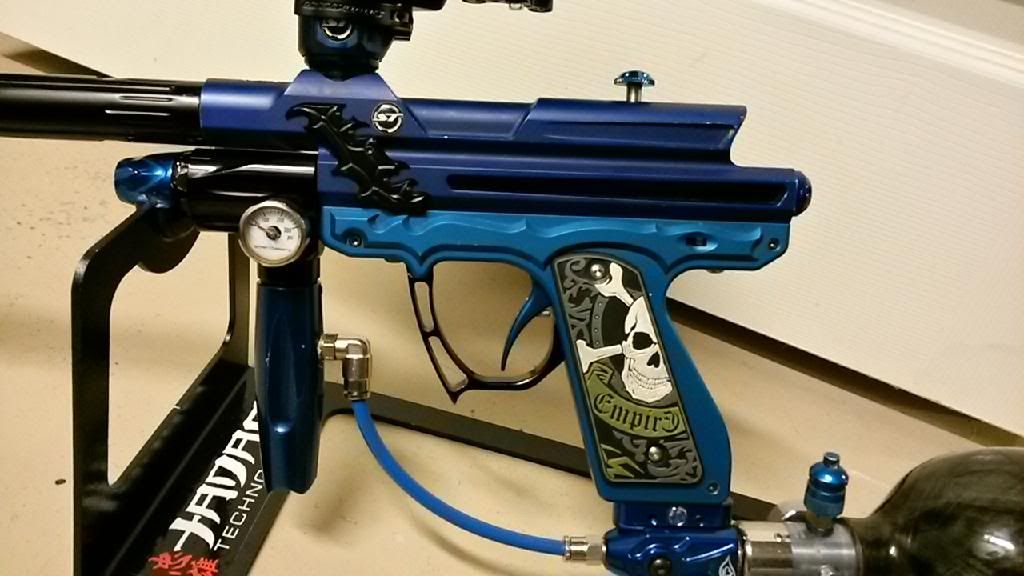 Shooting video:
Trades: mostly all PB related trades I am looking for a PE gear bag or an SFL Autococker or karnivor with a slide trigger frame only.