★☆★ Aqua/Silver V3 Machine Vapor F/S/T! ★☆★
---
Sup nation, got a weird thing to say but the v3 vapor or at least this one actually works and shoots amazing surprisingly. Im guessing its aqua and silver or a teal and silver its super light blue hard to really get on camera plus my camera blows but yeah... Shoots real nice and is a 9.5/10 in condition.
Post First - Then PM!
1. Machine Paintball Vapor - $640 OBO (Trade Value Higher)
Text for faster responses: 7034708948
Goodies:
- Gun
- Barrel Kit
- Case
- Extra Trigger
- Spare Parts
- Allens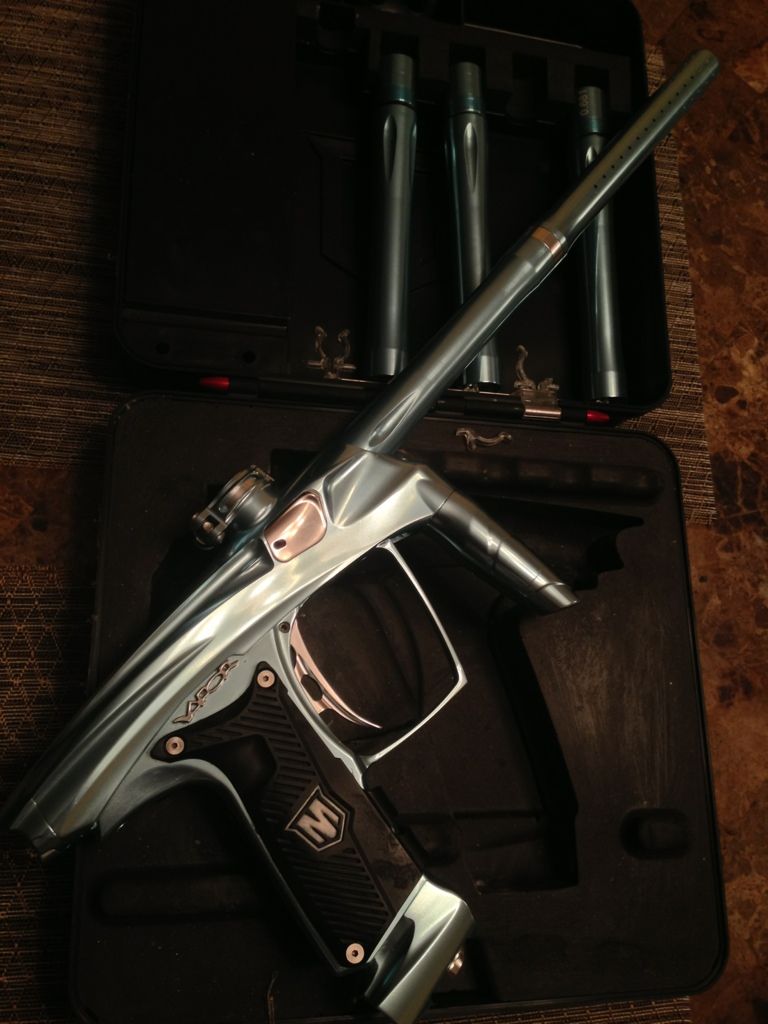 __________________
LUXE MOB
---
Last edited by mchavez703 : 07-16-2013 at

01:01 PM

.