title says it all...I want a tpx/tipx
Ups:
Cyclone Feed (low profile C.F. hopper, Borg B.U.L.P. hopper, 30? rnd tac cap)
Flat Top Mod
Polished Internals
inline magwell asa mod (puts remote line hookup behind the mag)
Apex 1 Barrel
*****YOU NEED A REMOTE LINE FOR THIS GUN*****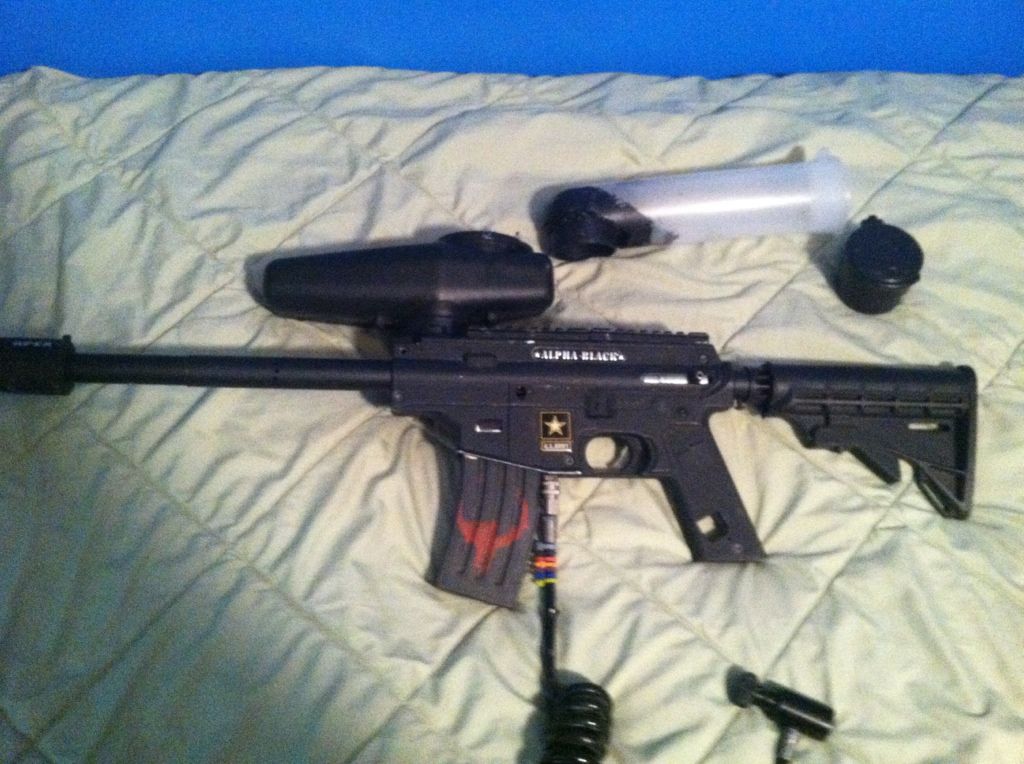 I do have the shroud and grips for this gun, they just were not in the pic
Wants:
Tpx/Tipx - PERFEREBLY WITH A REMOTE LINE ADAPTER, AND A COUPLE MAGS STRAIGHT
PM ME FOR FASTEST RESPONSE
__________________
~ Planet Eclipse ~ Virtue ~ Ninja ~ G.I. Sportz ~
2013 Axis Red MiLP D5 3rd Place Overall
2013 Downfall World Cup D5 7th Place
2014 Axis MiLP D4
WTT Deadlywind 12in Carbon Fibur w/ full freak kit for a .688 Dye CF Boomy Back - PM if interested!
middletennesseepaintball.com