I have a couple things for you guitar players on the nation. First is a Danelectro Daddy-O model effects. It is an overdrive specific pedal w/ several adjustment knobs on board: volume, bass, mid, treble, overdrive. It is in excellent condition and comes complete w/ box and manuals. Pretty yellow color and 50's looking design too! $45 obo shipped
Next is a Digitech RP-255 multi effects processor. Has more effects than you could imagine. 2 pedals w/ a built in expression pedal. Has a loop mode. headphone jack so you can play and not bother anybody!. It is used, but I would say good condition. It functions flawlessly. Will come with power chord. LINK TO FULL SPECS:
http://www.digitech.com/en/products/rp255
$100 obo shipped.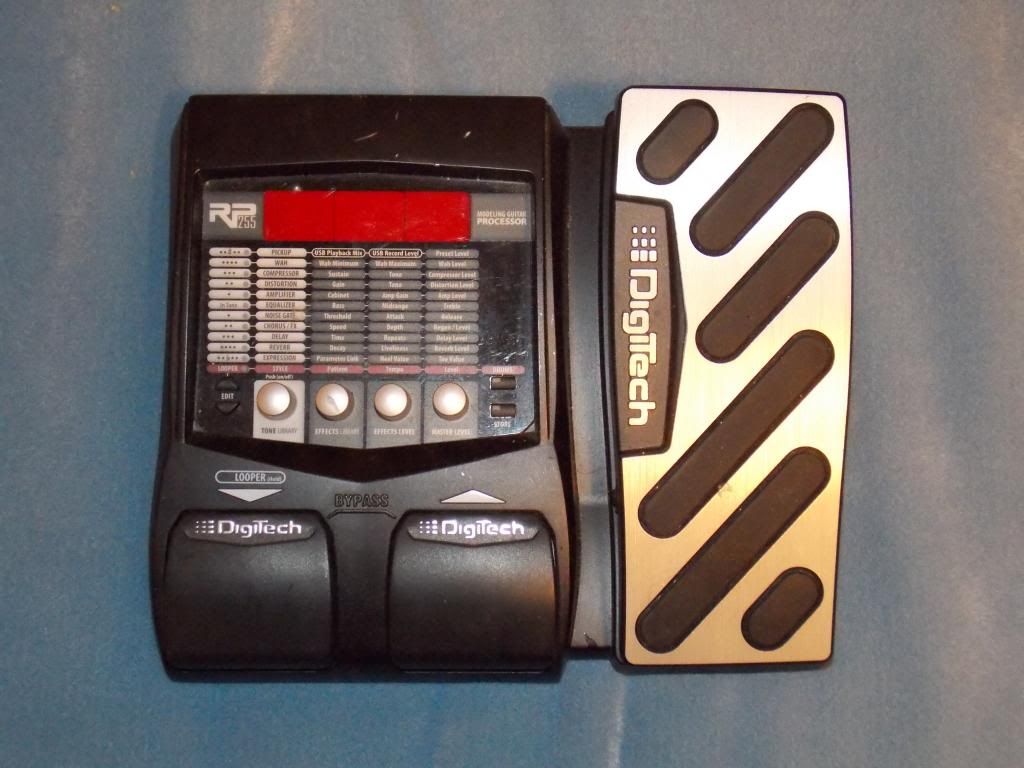 ALRIGHT GUYS, LETS GET THESE SOLD. DECENT EFFECTS GEAR FOR A BEGINNER OR SOMEONE ON A BUDGET! I WILL DO A BUNDLE DEAL $125.
POST HERE OR PM. PAYPAL OR MONEY ORDER