Alright guys i have a pair of black slip ons for sale. Like new condition, i've worn them out a few times, but cleaned them up real good for the sell. Great pair of vans, just trying to consolidate the shoe collection at the moment.
- SIZE 11.5
- EXCELLENT CONDITION (very little wear, if any)
- SOME OF THE MOST COMFORTABLE SHOES YOU WILL EVER OWN!
- VANS DURABILITY
- VULCANIZED W/ WAFFLE GRIP (GREAT BOARD FEEL)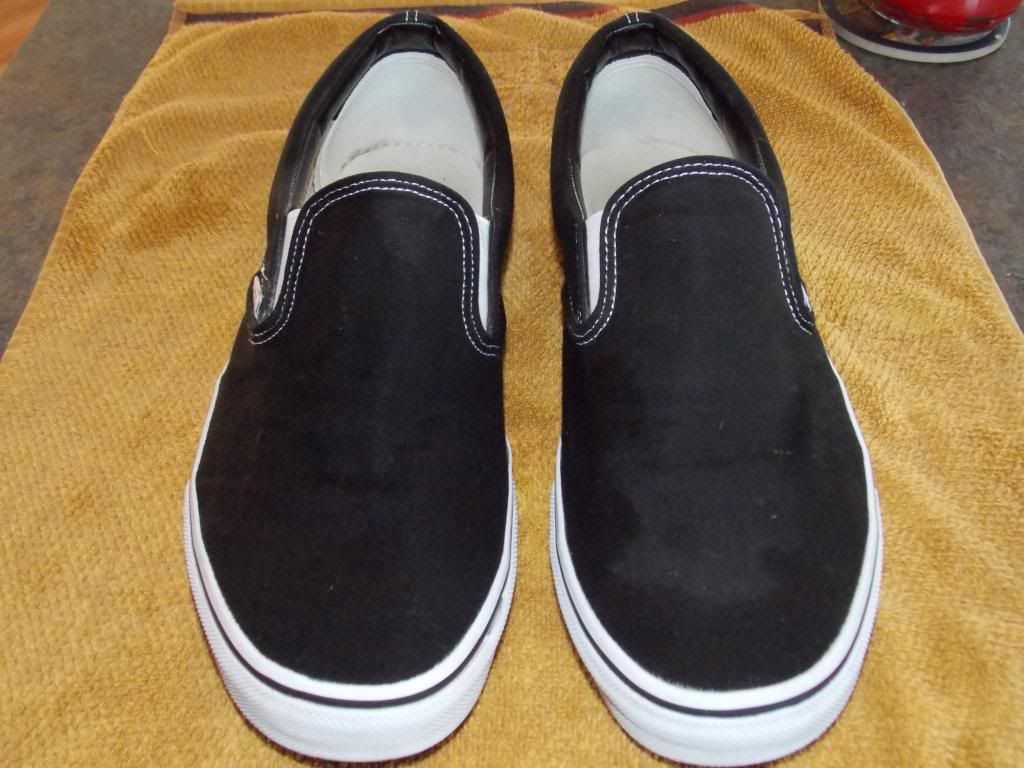 I'LL TAKE $35 OBO FOR THEM AND I WILL SHIP THEM TO YOU. I DO PAYPAL, OR IF YOU WANT TO DO BUSINESS WITH A MONEY ORDER, YOU SEND FIRST. NO EXCEPTIONS. ALRIGHT GUYS, LET'S GET THESE KICKS SOLD!