Phenomenal day of paintball action yesterday! On behalf of the WCPS staff, we want to give a big thanks for all the teams and players that support the Series! Thank you Doug and all the rest of the supporting staff at Royal Ridges for providing the players with an amazing venue! Thanks to our sponsors for supporting the WCPS with quality products and services that help us bring the best possible tournament experience for the players as well as providing some awesome raffle prizes:
GI Sportz
(Paint that shoots great, every time!);
Planet Eclipse
(Top level markers and gear);
NXe
(high quality packs and gear bags);
PBK
(Amazingly durable and comfortable pants!);
Impact Action Sports
(providing excellent display banners);
Blacklist Media
(Producing paintball videos that are sure to please);
Jimmy Hickey Photography
(Capturing the greatest action shots);
Raza Paintball
(the official jersey supplier of the WCPS!);
Pbrack
(local company producing high-end paintball gear and fashion);
Censys Design Lab
(Bottom-line: best graphics artist in the industry); and
Mafia Air
(4500 fills- everytime!).
In case you missed it, local player Chris Rangel has been working diligently to raise money for the Fisher House Foundation by selling raffle tickets for a huge raffle prize package (a few thousand dollars worth).
He had his booth their yesterday, displaying all of the goods that are being given away in the raffle. Please help support his goal of raising $15,000 and buy some raffle tickets. The link fur purchasing raffle tickets as well as to find the list of items being raffles is provided above.
We were able to raise $295 yesterday for Wide Awake International (helping orphanges in Ukraine) through the raffle as well as our donation of $5 per team! Thank you players for supporting the cause!
Results from Event #2 Cascade Open:
Novice (D3)
1st Place- TEAM FUN
2nd Place- STREET
3rd Place- Cartel
4th Place- PBK
Rookie (D4)
1st Place- PNP TIGER SHARKS
2nd Place- Seattle Thunder Black
3rd Place- Jericho
4th Place- Crossfire Alpha
Beginner (D5)
1st Place- Boise State University Paintball Club
2nd Place- Nightmare
3rd Place- Overkill
4th Place- Eclipse
Young Guns Divisions
1st Place- Crossfire Charlie
2nd Place- Crossfire Delta
3rd Place- PBK Young Guns
4th Place- Search Destroy
Click for link to Season Standings
(Please note, the discrepancy with D4 scores from Event 1 and Event 2 not being combined will be fixed shortly).
TEAM FUN 1st Place Novice (D3)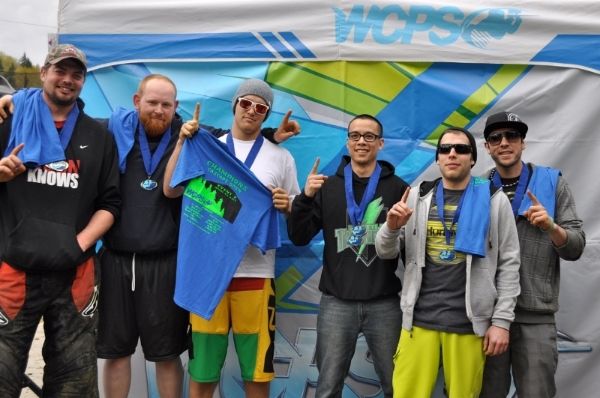 PNP TIGER SHARKS 1st Place Rookie (D4)
(Sorry guys, I think we forgot to take your picture)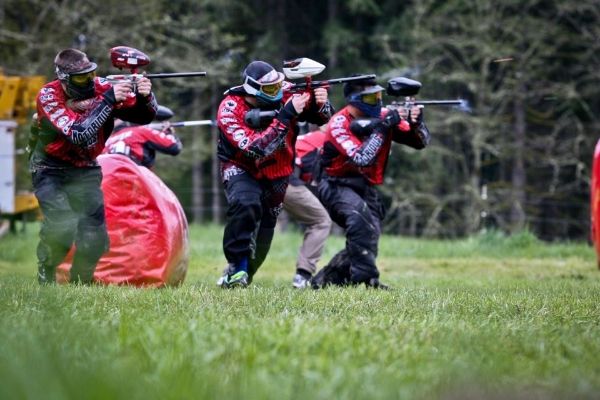 Boise State University Paintball Club 1st Place Beginner (D5)
Crossfire Charlie 1st Place Young Guns Division