a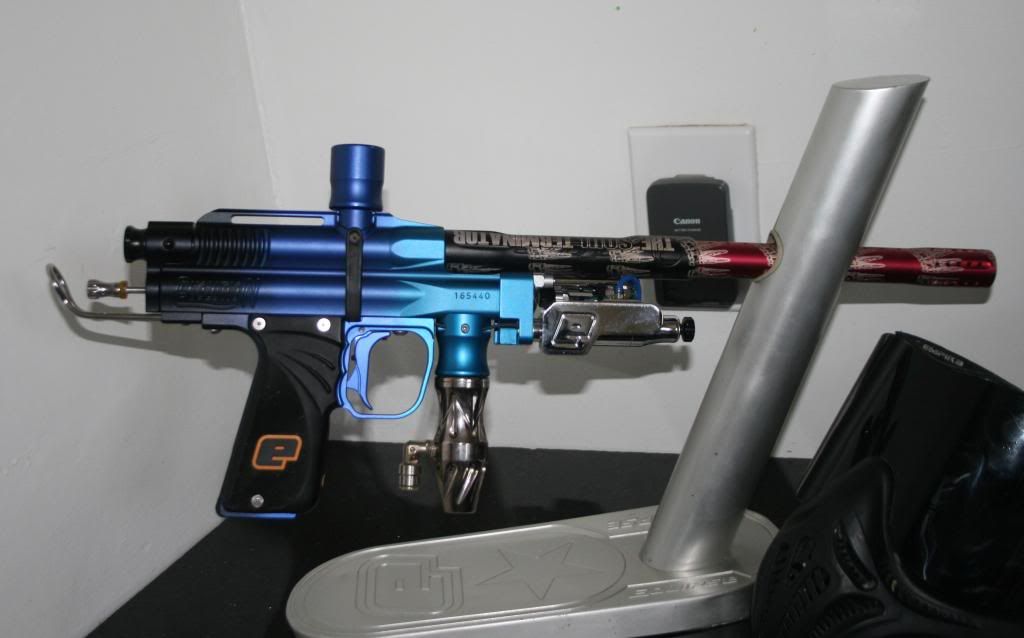 [/center]
All-original and absolutely pristine Evolution X. It comes with the matching E-blade and the matching Torpedo ASA.
This Evolution is from Belsales UK, and as you may know, these EVOs were made-to-order and people were able to switch the traditional Belsales gas-through and Max-Flo setup that we usually see for a WGP-Ergo and a match anodized WGP Torpedo ASA..
It comes all-original with:
Matching E-blade (1.06)
Belsales .44 EVO RAM, Evolution LPR (new) and Belsales QEVs (new)
Belsales REX hammer-kit and Evolution Supercharger valve
Belsales delrin bolt
Belsales beaver-tail and rod
WGP BM Ergo
Matching WGP Torpedo ASA & drop
No barrel is included.
***PENDING
Thanks for reading. Feel free to contact me.