I'm selling an original Dye Core jersey. It is size XXL (I'd say closer to an XL). It is in really good condition, especially considering its age. It has seen little use and has been safely stored for many years now. No smokey or funky smells on it, I guarantee.
This is a cool relic just to have, or you can play in it, it's still got the padding where it matters.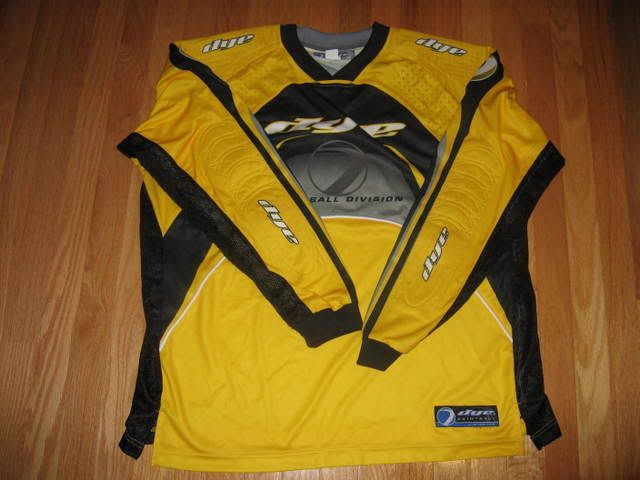 Price is $25 with free shipping. Got a trade? Offer up, cash is king though.
Look at my feedback and buy with confidence!!
Feel free to ask any questions!