Updated prices (see bottom), open to trades
2012/13 Lib Tech TRS 157. It has one day of riding on it, and is in like new condition. No major dings or scratches.
Second Board is a 2011/12 Lib Tech TRS 159. This board is brand new with the factory stickers still on, never been ridden.
Next we have a couple pairs of goggles. Each pair comes with everything pictured, and is in good to excellent condition.
Von Zipper El Kabong. Black with a chrome black lens. Also comes with a yellow low light/storm lens. Worn less than 10 days riding.
Electric EG2.5 - Matte grey frame and strap with a bronze/blue chrome lens. Comes with a carrying case. Worn one day of riding.
Spy Soldier. Lens is a sort of bronze/prism color. Good for low light but I've worn it on blue bird days and they work great. Worn less than 5 days riding.
Last up is a Red Trace Helmet, size XL. Has Redphones audio system but does not have the auxiliary cable that came to hook up your ipod to the helmet. Any auxiliary cable will do the trick. Also does not have a goggle strap but I'm pretty sure you can get Burton customer service to send you a new one. Still functional without the strap.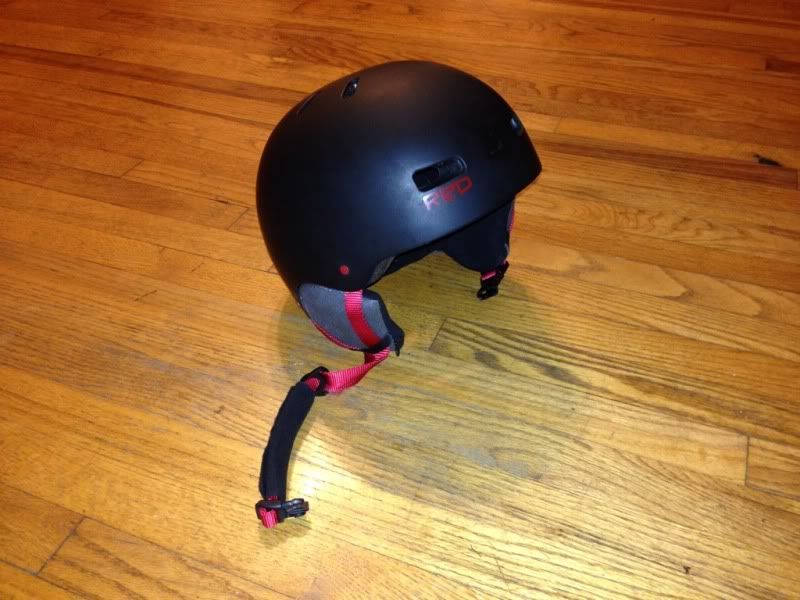 Both TRS' are $325 shipped
Von Zipper El Kabong: $80 shipped
Electric EG2.5 - $80 shipped
Spy Soldier - $40 shipped
Red Trace - $70 shipped
Cash preferred, open to trades