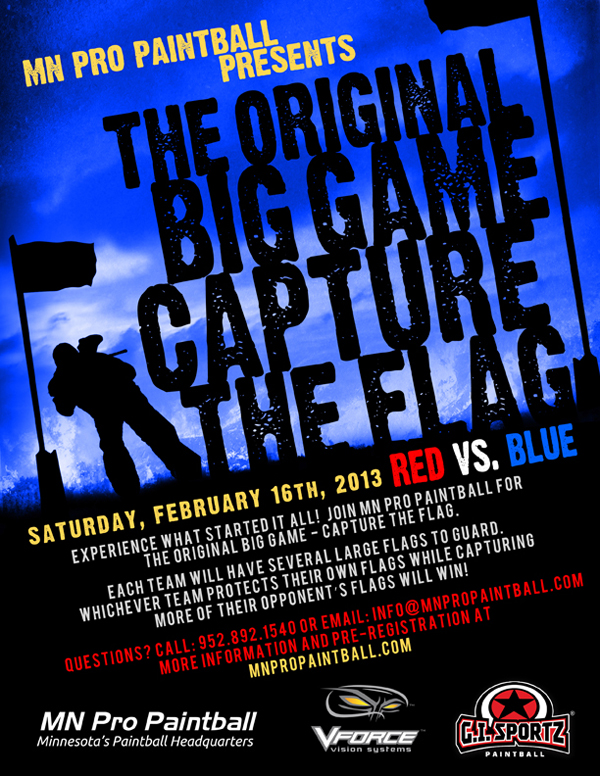 RED vs BLUE
Experience what started it all!
Each team will have several large flags to guard. Whichever team protects their own flags while capturing more of their opponent's flags will WIN!
Where: MN Pro Paintball Park
22554 Texas Ave
Lakeville, MN 55044
Date & Time: February 16th, 2013 from 9 am – 5 pm. See detailed schedule of events below.
Cost: FREE for Season Pass Holders
$15 for pre-registered players
$20 on the day of event
Paint: $65/case of winter paint, $55 for season pass holders
$23.50/bag
Rental Equipment: $5 rental packages and free compressed tank rentals
Pre-Register for only $15 until Tuesday, February 12th at
mnpropaintball.com
Questions? Call 952.892.1540 or email
info@mnpropaintball.com